Since September 2013 I'm posting regularly in English in addition to Catalan. If you want to read this post translated to English, please use the automatic translator on the right column.
Si sou a Madrid el 17 de desembre o a Santiago de Compostela el 4 de gener tindreu ocasió d'assistir a un recital de cançó amb un programa ben interessant i pràcticament inèdit. Borja Mariño, pianista, musicòleg i professor de Repertori vocal a l'Escola Superior de Cant de Madrid ens explica l'origen d'aquestes cançons poc conegudes. Gràcies, Borja!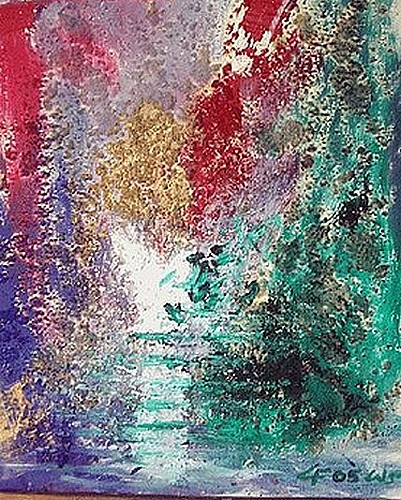 Cañón del río Sil - C. Freire
Antonio Fernández Cid ostentó un cargo militar pero fue sobre otros designios que actuó como un verdadero estratega. Crítico musical fino y exigente, musicógrafo prolijo y de ambiciones desmedidas en una era asistemática, pivote, en definitiva, del cerrado mundo musical de la posguerra española supo aprovechar su cercanía, otros pensarán que su influencia, a los compositores españoles para encargar un curioso proyecto: la composición de un corpus de canciones gallegas. Gracias a su empeño en entregar un poema, muy bien elegido en cuanto al carácter, a cada autor y, así, los dos ciclos que componen las Treinta y cuatro canciones dedicadas a Fernández Cid son sin duda la colección más colosal por la reunión de nombres, la calidad de sus composiciones y el reflejo de toda una franja histórica que, desgraciadamente aún permanece bastante silenciada por el escaso desarrollo de nuestra industria editorial y discográfica.

El primer ciclo de "Doce canciones gallegas" se estrenó en 1951 a las que se sumó en 1958 un segundo ciclo de "Veintidós canciones sobre textos de poetas orensanos" que estrenaron idénticas ejecutantes, a saber, Carmen Pérez Durías, soprano, y Carmen Díez al piano. Posteriormente dicha pianista las llevaría al estudio de grabación junto a Teresa Tourné, un documento hoy en día muy difícil de encontrar pero revelador por la frescura y actualísima visión de la interpretación de ambas solistas. Investigaciones recientes como la llevada a cabo por la musicóloga americana Anna Tonna hablan de un tercer libro de canciones del cual darían fe algunas cartas remitidas a Fernández Cid y la aparición de algunas canciones con semejante dedicatoria pero no incluidas en los libros anteriores; especialmente sería la elección de los compositores donde se incluye por ejemplo a Rodolfo Halffter, que como es bien sabido vivía en el exilio, y firma un poema, Desterro, cuyo solo título es muy revelador y apunta a un cierto aperturismo en la realidad social española.

El primer libro de canciones hace un repaso a los músicos imprescindibles de la época, y según un cierto filtro podríamos pensar que se trata en buena parte de los artistas del régimen, pero su obra es incontestable y el ciclo impresiona por los nombres allí reunidos entre ellos Rodrigo, Rodríguez Albert, Argenta en su faceta poco conocida como compositor, Muñoz Molleda, García Leoz, Mompou, Toldrá, Guridi, Montsalvatge, Palau, Asins Arbó, etc. En el segundo, junto a nombres consagrados como Esplá, Arámbarri, Escudero o Gombau, aparece una mujer: Matilde Salvador y se reintegra a la vida musical a Remacha recién salido de su exilio interior; además hay muchos compositores jóvenes (Bonet, García Abril, Moreno Buendía, Manuel Castillo, Cristóbal Halffter), lo cual da señas de una evolución entre los dos libros.

Seguramente la más conocida de las canciones es la exquisita Aureana do Sil escrita por Federico Mompou (1893‐1987), maestro intergeneracional, músico de lenguaje íntimo y personalísimo, puente de todo el recorrido del siglo XX y al mismo tiempo único en su estética y su sensibilidad que también se adaptan a la canción lírica. Su visión magnética y profundamente romántica extrae la hondura del poema de Cabanillas, donde un amante reclama la atención de una aureana, las legendarias buscadoras de oro en las aguas del río Sil, "se queres ouro fino, enxoita os meus ollos, tes de atopalo alí" ("si quieres oro fino, enjuga mis ojos, lo encontrarás allí").


Aureana do Sil 
As areas de ouro aureana do Sil
son as bagoas acedas que me fas chorar ti
Si queres ouro fino aureana do Sil
abre o meu corazon tés de atopalo ali.
Co que collas no rio aureana do Sil
mercaras cando moito un amor infeliz
Para dar c'un cariño verdadeiro has de vir
enxoitar os meus ollos aureana do Sil
Las arenas de oro, aureana del Sil,
son las lágrimas amargas que me haces llorar tú.
Si quieres oro fino, aureana del Sil,
abre mi corazón, has de encontrarlo allí.
Con lo que cojas en el río, aureana del Sil,
comprarás como mucho un amor infeliz.
Para dar con un cariño verdadero has de venir
a enjugar mis ojos, aureana del Sil.
(traducción de Borja Mariño)