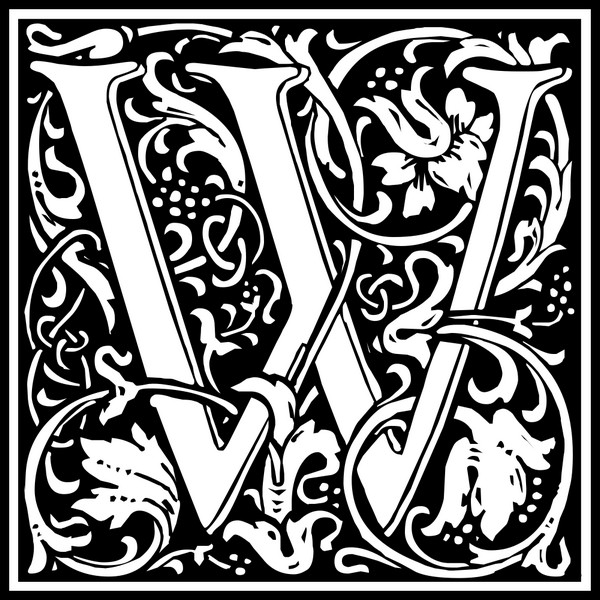 My dearest all, I'm on holiday, so this week and the next one I'm posting just a few lines. The letter W will be the shortest one of Liederabend's alphabet (in fact, W is the shortest letter in Catalan dicctionary, too, it has just one page), but changing the word or the date wasn't an option (no, not going on holiday wasn't an option either).
The day before yesterday, September 17th, marked fifty-two years since Fritz Wunderlich's death; W is for Wunderlich because since the first year of Liederabend, in 2012, this week is dedicated to him. Why? To continue with a previous habit with a group of Lied lovers, because we still fall in love with his voice, because his death, due to an absurd accident when he was 35, still strucks us, because his career was spectacular, because we keep asking what would have he done at 36, at 40, at 50... To thank him for his music.
Today, in addition to a Lied sung by him, I'm sharing a radio interview made in 1966, some weeks before his death. He speaks briefly about his training, his teachers, about Tamino... Maybe it's not a great interview, but the point is that Fritz Wunderlich is the interviewee.
His repertoire as a song singer was brief, when he died he had been seriously engaged with Lied for just three years, with pianist Hubert Giesen. Some years ago we reviewed the seven Richard Strauss' Lieder that he recorded and listened to one of them, Ständchen; Today we're listening to one more, Morgen! The recording was taken in 1962 (that is, pre-Giesen), with the Bavarian Radio Symphony Orchestra conducted by Jan Koetsier; the orchestrated version of Morgen! was made by the composer in 1897, three years after the original piano version (that we listened in a gorgeous performance to begin this alphabet),
Once again, thank you so much, Fritz Wunderlich!
Morgen!

Und morgen wird die Sonne wieder scheinen
und auf dem Wege, den ich gehen werde,
wird uns, die Glücklichen sie wieder einen
inmitten dieser sonnenatmenden Erde…
und zu dem Strand, dem weiten, wogenblauen,
werden wir still und langsam niedersteigen,
stumm werden wir uns in die Augen schauen,
und auf uns sinkt des Glückes stummes Schweigen...
And tomorrow the sun will shine again,
and on the path I will take,
it will unite us again, we happy ones,
upon this sun-breathing earth...
And to the shore, the wide shore with blue waves,
we will descend quietly and slowly;
we will look mutely into each other's eyes
and the silence of happiness will settle upon us.
(translation by Emily Ezust")