Song of the week: Zur Rosenzeit (E. Grieg) - W. Domgraf-Fassbaender, M. Raucheisen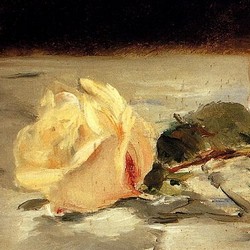 Today is Saint George's Day! And Tuesday; I'm posting one day in advance so that I can give you my musical rose, as usual. So far, a different composer has brought the rose every year; this time we welcome again a Nordic composer, after Sibelius and his wonderful Svarta Rosor of last year. Edvard Grieg visits us with one of his best-known songs, Zur Rosenzeit, with a poem by Johann Wolfgang von Goethe.
Song of the week: Wunden trägst du, mein Geliebter (H. Wolf) - M. Selinger, W. Holzmair i R. Ryan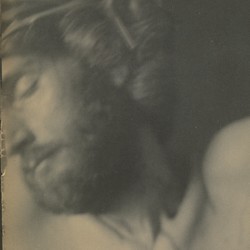 We have a shorter post his week, as usual in Holy Week. In fact, it's a continuation of last week's post. By chance, the first part of Wolf's Spanisches Liederbuch, the Geistliche Lieder (Sacred songs) is most appropriate for these dates.
Song of the week:: Im Maien war's (H. Wolf) - M. Farnsworth, S.Kynoch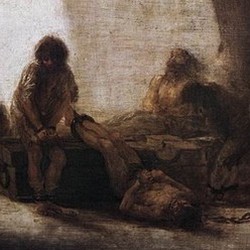 After having written in a year and a half the fifty-three Mörike-Lieder, the thirteen Eichendorff-Lieder that completed his collection and almost all the Goethe-Lieder, Hugo Wolf was anxious. Which poet would be his next one? The answer came through a friend of a friend of his, who lent him a volume of poetry that seemed suitable. He was really right: just a week after writing the 51st and last song by Goethe, Die Spröde, on October 28, 1889 Wolf wrote Wer sein holdes Lieb', the first Lied of Spanisches Liederbuch (Spanish Songbook), a series of forty-four that he ended on April 27, 1890.
Song of the week: Alle gingen, Herz, zur Ruh (H. Wolf) - W. Holzmair, R. Ryan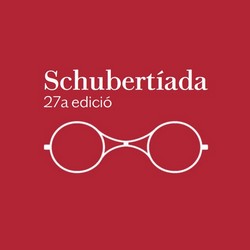 This week, I delayed the post until today because I wanted to talk about the Schubertíada, the 27th season has just been announced. Five of the concerts were announced in December and one more some days ago, and now, we know the whole season. We'll have great artists and great programmes!
Song of the week: Am Fenster (F. Schubert) - T. Wija, D. Santos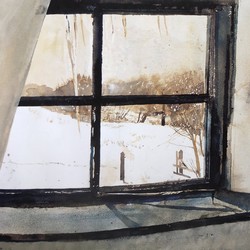 The Schubertíada will be presented next Friday; we already know some of the concerts, but there is still many other to be discovered and I would like to explain every detail to you that very day; that's why today we have a new momento musical. While Friday arrives, I suggest that we listen to one of the songs we'll listen in Vilabertran, a kind of "music on hold".
Song of the week: Benedetto sia'l giorno (F. Liszt) - J. Kaufmann, H. Deutsch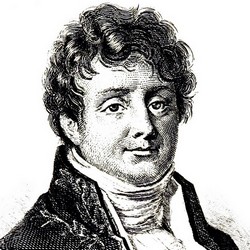 My dearest, at the end of this post we'll listen to a voice, as usual, but before that we're doing a new exercise: to observe a voice. Our aim is to draw some conclusion from our observation of vowels and consonants.
Let's start by hearing a few seconds of spoken speech...