Song of the week: Ganymed (F. Schubert) - B. Terfel, M. Martineau; Ganymed (H. Wolf) - I. Bostridge, A. Pappano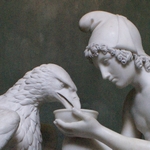 Homer describes with a few lines Ganymede's story. We know more about him from other literary sources: Ganymede was a young boy, the son of King Tros. Zeus fell in love with him; "the loveliest born of the race of mortals" wouldn't have gone unnoticed by Zeus. The god, in the form of an eagle, abducted the boy and took him to Olympus. The position of cup-bearer was available, since Hebe had married Heracles (it seems that married goddesses shouldn't work), and all the gods were delighted that such dazzling beauty pours them nectar and ambrosia. All except Hera, Zeus' wife.
Dicen que solemos permitir que un mal recuerdo enmascare uno bueno. No sé la base que tiene esta teoría ni su alcance, pero vamos a desmentirla con un caso práctico: el primer Schubert que escuchamos el pasado martes en el Teatro de la Zarzuela estuvo regular, pero escuchamos pocos minutos después un Mendelssohn tan precioso que en ese momento decidí que había merecido la pena el viaje, pasara lo que pasara después (si me permiten la nota autobiográfica, llegar al teatro me lleva unas cuantas horas de tren). Y lo que pasó después no estuvo nada mal; por eso, por si al entrar en materia y en detalles no acabo de explicarme bien, déjenme que les diga ahora lo bonito que [...]
Song of the week: Triste (A. Ginastera) - M. Gancedo, B. G. Miralles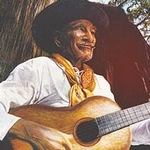 Last December, in a concert of the LIFE Victoria, Mercedes Gancedo and Beatriz G. Miralles performed Triste, one of the Cinco canciones populares by Alberto Ginastera, and I jotted it down to talk about it during the season. Then I thought it would be nice to share with you that performance, and it would be even better than Mercedes, Argentinian as the composer, spoke about the song. Many thanks to Victoria de los Ángeles Foundation (LIFE organizer), for providing me with the video of the concert and to Mercedes Gancedo for writing this post and telling us what Triste suggests to her. Her words will take us to the Pampas, that's why I like guest posts!
Song of the week: Erwartung (A. Schönberg) - K. Jarnot, U. Liska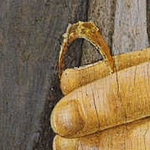 It has been a long time since I spoke of cherries and songs for the very first time. You know, you pick a cherry from the bowl and there are some other tied together; you hear a song and others come to mind because, somehow, there are bonded to the first one. When we listened to
Die
stille
Stadt
, by Jan Sibelius, I told you that the atmosphere reminded me of another song; it took me some time to find which one, perhaps because the bond was too subtle. Today I would like us to hear that song,
Erwartung
, by Arnold Schoenberg, so you can consider if they are "cherry-songs" From an objective point of view,
Erwartung
and
Die Stille Stadt
have in common the poet Richard Dehmel, and the night, although there are very different nights: in the first song, the fog is so thick that a wanderer is about to get lost; in the second one, the night is so clear that we can even appreciate some colors[...]
Song of the week: Sehnsucht, D. 879 (F. Schubert) - T. Meglioranza, R. Uchida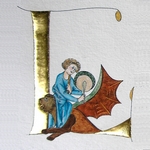 Liederabend
is the German word for
song recital
. When trying to find a name for my website, I made a list with options that, for one reason or another, I ruled out. After a couple of days of unsuccesful search, I dreamed of the name: Liederabend. You could say that the muse visited me in my dreams or, more prosaic, that my brain was too focused on the search; either way, when I woke up I had the name: a song recital is the best place to meet other song lovers. In our alphabet, the "L" is for this word that evokes so many emotions, Liederabend; it will be the excuse to talk about other German words which are also part of the vocabulary of Art Song and I often mention. I hope you'll like to mull over words as much as I do. Just one more thing before going ahead: as I was writing the Catalan post I realised that some things I was explaining didn't make sense when translated [...]
Song of the week: Gute Morgen, es ist Sankt Valentinstag (R. Strauss) - C. Karg, M. Martineau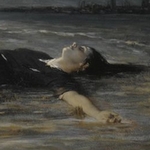 Last February, I spoke about Lieder that Brahms wrote from those songs that Ophelia sings in her last scene in
Hamlet
; that day, my post was titled "Ophelia and Brahms" but, as I told you back then, it could also have been "Ophelia and Strauss". Today, before the season ends, I go back that title to talk about the songs that Richard Strauss wrote with the same Shakespeare's texts. Yes, I know that there are still three months left before the 2017-2018 season begins, but, according to my notebook, if everything goes as planned, the summer weeks are going to be really busy indeed!
Song of the week: Herr Olaf, es ist Mitternacht (F. Draeseke) - R. Trekel, I. Danz

The King and the executioner are waiting, in front of the Cathedral, for the wedding of the King's daughter and knight Olaf to end, to execute the groom. The knight, smiling, asks the king to grant him some more time, until midnight; he would like to celebrate the wedding. The hours pass by; the Knight has his last drink and dance for the last time with his wife, while the executioner is waiting at the door. And midnight arrives.
Heinrich Heine tells this terrible story in his ballad
Ritter Olaf
, written in 1839. As other two previous ballads,
Erlkönig
by Goethe (1772) and
Erlkönigs Tochter
by Herder (1778), it was probably inspired, although vaguely, by an old Norse legend; those legends were a source of inspiration to German poets for decades. In fact, the [...]