Song of the week: Der Jüngling und der Tod (F. Schubert) - A. Murray, G. Johnson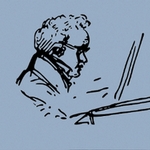 Let me tell you a secret. As you know, the words in Liederabend's alphabet are outstanding names or references about issues that we repeatedly discussed. When I planned the alphabet, I thought of "I" for "incertesa" (uncertainty). We sometimes spoke about song recitals in Barcelona, that for many years, have been programmed mostly by private promoters, while public auditoriums usually program them in a rather erratic way. Some years they are scheduled and others aren't. One season we have two concerts in a certain place and the next, none. So, we can occasionally enjoy very good concerts but there isn't a defined line, therefore, the word for Art Song lovers is "uncertainty" (yes, life is hard when you're an Art Song lover). However, some time ago I happened to know that next season things would begin to change and our letter "I" could have been for "il·lusió" [...]
Song of the week: Warum sind denn die Rosen so blass (F. Mendelssohn-Hensel) - D. Damrau, H. Deutsch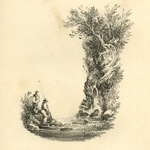 J is for Jordi, or, in other words, for George. To be more precise, for St. George's Day, a day that we celebrate on Liederabend every year with roses, as the Catalan tradition dictates. We also remember some other dates each year, Easter and Christmas; occasionally, All Saints' Day or even the Feast Day of Saint Anthony of Padua; anything goes if we can listen to a related song. However, among those festivities that we recall, my favourite is Sant Jordi's Day, so, this week, it's absolutely entitled to a letter in our alphabet because Saint George is on 23th April, next Sunday. These pages are read in many places, even in the antipodes, so I would like to dedicate this post to those of you who have no chance to celebrate this day in Catalonia and I'd like to explain to why it's so special. If you live in Catalonia you have your own opinion on this day, so feel free to share it with us!
Song of the week: Popatřiž na mne a smiluj se nade mnou (A. Dvořák) - B. Fink, C. Berner

Antonín Dvořák lived in New York from September 1892 to April 1895; he was invited as director of the National Conservatory of Music, with the aim of promoting an American music that looked into its own roots instead of (or in addition to) the European tradition. During this stay he composed his most famous work, the Symphony from the New World, premiered on 16 December 1893. A few weeks after, in March 1894, Dvořák composed the
Biblické Písně
( Biblical songs), a cycle of ten songs with texts from the Bible, from the Book of Psalms.
La de Mauro Peter es una de esas historias peliculeras que tanto nos gustan a los aficionados: joven valor triunfa al sustituir a artista consagrado que cancela. Imagino que nos gustan porque somos conscientes de que, sin pretenderlo, se lo ponemos difícil al sustituto, que tiene que gestionar el imprevisto/la oportunidad y, además, cantar contra nuestra decepción. En este caso, la artista consagrada fue Anja Harteros, que canceló su recital con Helmut Deutsch en la Schubertiade Schwarzenberg el 2012; Mauro Peter era entonces alumno del pianista y acababa de ganar el primer premio del Concurso Internacional de Lied Robert Schumann [...]
Song of the week: Im Frühling (F. Schubert) - I. Bostridge, J. Drake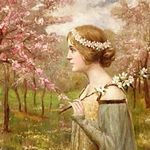 My friend I asked me a few days ago why hadn't I written a post about the arrival of spring. I told her that I've done it some years; I usually think of it but then, for one reason or another, the weeks pass by and I'm late. However, there's an easy way to avoid that, as easy as to write the date down in my notebook, as I do with other dates. So I thought a little more and I found out why I don't write about spring; It's so obvious that I didn't realise: I don't really like spring. One of my favourite moments of the year is when branches are on full bud, and almond trees begin to bloom; something has changed, and now the sun begins to warm and evenings are a bit longer. But that's not in spring, that's still in mid-January. If we're lucky enough and have some cold days in February, we can enjoy one of the luxuries of winter: to feel the fresh air in contrast to the heat of the sun [...]