Song of the week: Die Wetterfahne (F. Schubert) - C. Ludwig, J. Levine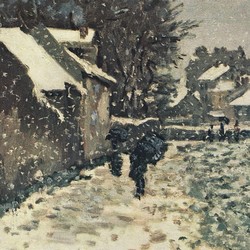 We are in the middle of June and what we could call our "regular season" is about to finish; except for unforeseen events, July will belong to the students of the Master's Degree of Lied-ESMUC and, in August, I'll focus on the Schubertíada, as I did in previous years. Once more, I have a few pending posts; Some of them will be moved to my next season's notebook (mental note: to buy the next season's notebook) and others will patiently wait to draw my attention again. But still two weeks to go, so let's get started with the first one. When I learned that Joyce DiDonato would sing Winterreise this summer in Vilabertran [...]
Song of the week: Oly lágy az este (G. Kurtág) - A. Csengery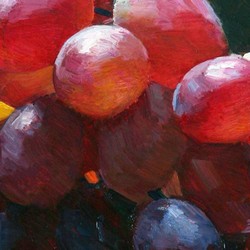 We have no pianist this week. Neither orchestra nor guitar nor harp nor other accompaniment. When I edit the article I will add only three of the four usual tags: composer, poet and singer; the accompanist tag will remain empty because this week we will have voice a cappella. As you know, it's very unusual; art song is sung with accompaniment. I would say that solo voice has to do with the most contemporary song, that composed in the last decades.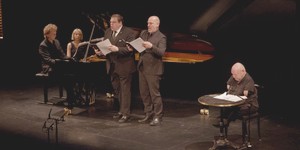 [...] El programa giraba en torno a la poesía de Joseph von Eichendorff y Heinrich Heine (con algún otro poeta invitado), que escuchamos en cuatro formatos diferentes: recitada por Quasthoff, recitada por Quasthoff acompañado por Zeyen, y cantada por Schade y Florian Boesch, en solitario o a duo, con Zeyen también, naturalmente. El recital se abrió con Eichendorff y su poema
An Philipp
, en el que evoca una sala encantada en la que resonaron [...]
Song of the week: Lob der Tränen (F. Schubert) - M. Goerne, G. Johnson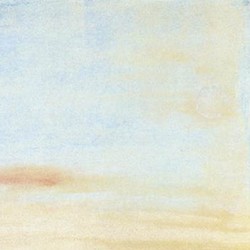 Trends come and go, tastes change and it can be said about many different things: fashion, food or (alas!) Lied. A good example of a Lied that one day was really fashionable and today is almost unknown is Lob der Tränen [Praise of tears]. It is believed that Franz Schubert composed it during the first half of 1818 and it was published in 1822; It belongs, therefore, to his few works (approximately one hundred) that were published while he was still alive.
Song of the week: I' vidi in terra angelici costumi (F. Liszt) - C. Pohl, H. T. Krampen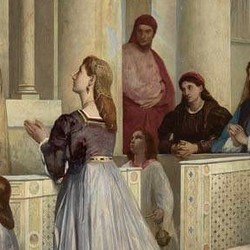 Tre sonetti di Petrarca by Franz Liszt were published in 1846, first the solo piano version and a few months later, the songs, which are believed to be composed first. Liszt might have composed them a few years before, during his relationship with Countess Marie d'Agoult, the kind of stories that used to be a scandal at the time. In 1835, the countess, thirty-two years old, married and with two children, left her husband for the pianist, eight years younger than her. They left Paris and, between 1835 and 1839, they lived in Switzerland and Italy, where their three children were born; Liszt spent the following five years [...]
Song of the week: Les anges musiciens (F. Poulenc) - D. Duval, F. Poulenc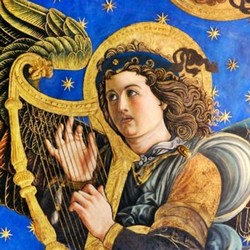 After composing Le travail du peintre, Francis Poulenc said that time for mélodie was over, at least for him. That was in 1956 and in the following four years, he only wrote a couple of songs. He didn't sit idly though; Dialogues des carmelites was premiered in 1957, La voix humaine in 1958 and Gloria in 1960. That same year he wrote his very last song cycle, La courte paille, adding a new poet to his repertoire, Maurice Carême. Instead of the complexity of Paul Éluard or Apollinaire's poetry, he chose then poems within everyone's grasp.