Song of the week: Let Beauty Awake (R. Vaughan Williams) - G. Finley, S. Ralls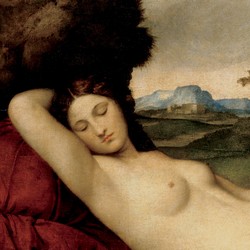 The letter D of my Liederabend's alphabet was for Dichterliebe and cycles, in general. I talked about how difficult is to define a cycle and gave some examples; today I'm expanding on my collection of complicated stories with the strange case of the cycle composed as a cycle, premiered as a cycle and vanished as such for fifty years.
Details

Published: Wednesday, 09 January 2019
Written by Sílvia
Song of the week: On the massacre of Glencoe (L. van Beethoven) - L. Anderson, TrioVanBeethoven

We can't help believing on the pseudo-romantic idea that true works of art are those made under dictation from a muse: those images of the writer writing a whole novel without rising from his chair or the painter that leaves his studio with tangled hair and a masterpiece on the easel. I'm not saying that there are no works created like that, but let's face it... cinema has done a lot of damage. This pseudo-romantic idea has a corollary: the underrating of commissioned works. How could be art something brought about by a contract? And we forget that artists also enjoy eating regularly and to warm up in winter [...]
Details

Published: Wednesday, 02 January 2019
Written by Sílvia
Song of the week: Simeon (P. Cornelius) - A. Kirchschlager, H. Deutsch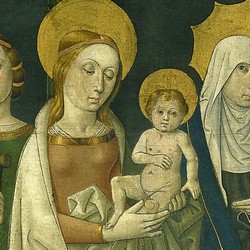 My dearest, happy New Year filled with music!
To finish our Christmas season, I'm sharing a song by Peter Cornelius, a composer who wrote several song cycles with religious themes, usually with his own texts. Four years ago I talked about his Weihnachtslieder, op. 8, which includes a very well-known song, Die Könige. Today we're listening to the next song, Simeon, which tells the presentation of Jesus at the Temple; it was customary for the parents to take the children at the temple forty days after their birth and to offer for them a pair of turtle-doves. The Christian calendar celebrates [...]
Details

Published: Wednesday, 26 December 2018
Written by Sílvia
Song of the week: El cant dels ocells (B. Vivancos) - N. Rial, Cellists of the Sinfonieorchester Basel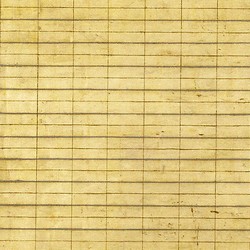 Last week I shared a Polish Christmas carol, a traditional one, arranged by Witold Lutosławski. The second Christmas song of this year is also traditional, but this time I'm not going so far, I stay at home: we're listening to El cant dels ocells (The song of the birds). I chose this piece of music especially for you, the readers of the English version of the post; the Catalan readers know it by heart but I thought that maybe you are not so familiar with it.
Details

Published: Wednesday, 19 December 2018
Written by Sílvia
Song of the week: Jezu, śliczny kwiecie (W. Lutosławski) - A. Radziejewska, M. Rutkowski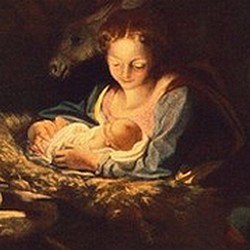 I hope you got into the Christmas spirit because today we're beginning the usual short series of three posts with songs related to these days; The next two will be in short format and after the Three Kings Day we will go back to normal.
I heard the songs I'm talking today in Catalunya Música a Christmas Eve, a couple of years ago. They caught my attention and I jotted down them in my notebook; They were the Dwadzieścia polskich kolęd (Twenty Polish Christmas Carols) by Witold Lutosławski [...]
Details

Published: Wednesday, 12 December 2018
Written by Sílvia
Cançó de la setmana: Ein Traum (E. Grieg) - G. Finley, J. Drake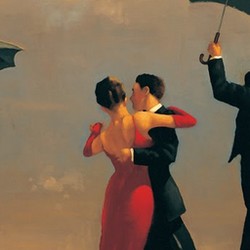 Imagine the last scene in a "made in Hollywood" movie: the main character is a singer who had many ups and downs in his life; now, he is on the platform of a crowded concert hall. Our man sings a piece of music that ends in a long fortissimo high note and the audience rises and gives him a standing ovation, ignoring the last chords of the piano. What would be the soundtrack of this scene? It could be Ein Traum, by Edvard Grieg, a song that has all the necessary elements to attract even the more reluctant cinema spectators, while the song lovers enjoy it from the first note.
Details

Published: Wednesday, 05 December 2018
Written by Sílvia
Song of the week: Rast (F. Schubert) - J. Greindl, H. Klust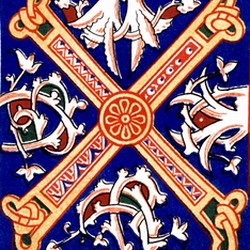 We've reached letter X of Liederabend's alphabet, the second-to-last post of the series. It wasn't easy to link this letter to a word; In fact, it was the hardest except for the letter Z. My options were "xarxes socials" (social media) and the "xiuxiueijos" (whispering). Have you realised how many songs there are where someone (or something) is whispering and murmuring? So far, I've found about thirty of them among the ones published. Finally, I decided that social media were more representative because they have become my most important channel of communication, along with table talk (or standing up, if that were the case).
Details

Published: Wednesday, 28 November 2018
Written by Sílvia
Song of the week: Im Abendrot (F. Schubert) - F. Wunderlich, H. Giesen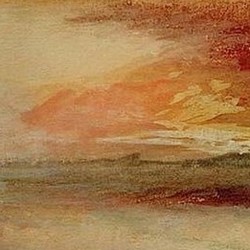 In June 1825, Schubert received a letter from his father explaining that his family knew he was doing well, but nevertheless, they regretted not hearing from him; He and his mother (actually, his father's second wife) asked him to write and explain how things were going for him. He answered a month and a half later, but at least, he wrote a long letter. Among other things he explained that his latest songs on texts by Walter Scott's Lady of the Lake were warmly accepted, and many people were surprised at his piety in Ellens Gesang III, the hymn to the Holy Virgin. He made an interesting remark: "I believe that this comes of [...]