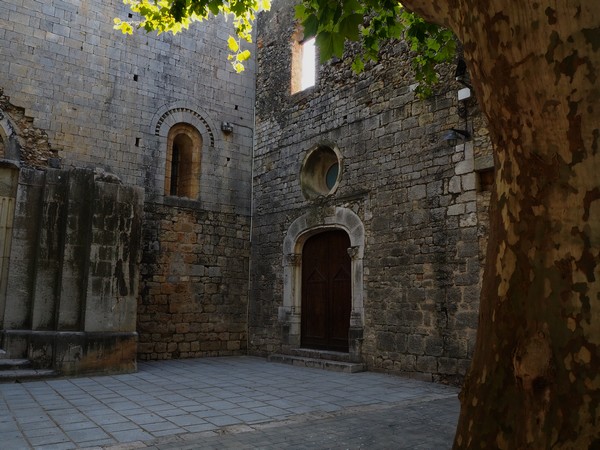 This week I'm posting a day later to talk about the 28th Schubertíada, which has just been presented today. Let's go there, eleven song recitals are waiting for us.
Juliane Banse and Wolfram Rieger will open the festival on Monday, August 17th. We'll start with Winterreise, it will be the third time a woman has sung this awesome cycle in Vilabertran. Two other sopranos will make their debut at the Schubertíada: Julia Kleiter and Malin Byström. Julia Kleiter and Julius Drake will perform their recital on Sunday 23rd; in the first part we'll have two more uncommon composers such as Mendelssohn and Liszt, who, nonetheless, will be heard again in a couple of more concerts, and in the second part, the familiar Wolf and Strauss. You know I love Wolf in general and his Mörike-Lieder in particular, so no wonder I'm quite excited about these artists' selection. The recital by Malin Byström and Magnus Svensson will be on Friday 28th; the Swedish soprano will sing two composers in her own language, Sibelius and Rangström; she will open the recital with my beloved Duparc, who I have quite neglected lately, and in the second part, Schumann and Strauss will be our men.
On Sunday 23rd, a matinée with the mezzo-soprano Esther Valentin, a very young singer with a lot of personality who will make her debut with pianist Anastasia Grishutina and a really original programme. Its title is Ist so die Lieb'? [Is that love?] and it's a dialogue between Schubert and Wolf talking about different aspects of love. This recital is quite promising, and the Monastery is really beautiful at daytime. The other mezzo-soprano at the Schubertíada is the great Sarah Connolly, who will be accompanied by the great Malcolm Martineau; their recital will be on Friday 21st. It's the most varied recital, with six composers (among them, again Mendelssohn and Liszt in the first half), and I would definitely highlight Elgar's cycle Sea Pictures.
If you suffer from baritonophilia, make yourself ready. I won't say we couldn't ask for more, because we always crave for some more, but in Vilabertran, we'll have four baritones that you can't miss. We'll start on Tuesday 18 with Konstantin Krimmel and Doriana Tchakarova. They made their debut at L'Auditori in Barcelona, during the Schubert Lied cycle, and we all fell in love with that young singer (he's only twenty-six!) who sang so beautifully a really difficult program. Don't miss him at Vilabertran. He has chosen a program that suits him perfectly; Schubert and Loewe in the first part, two composers whose origins were similar but with very different lives. In the second part, Schumann, the wonderful Heine's Liederkreis, among other works. And, speaking of falling in love with a singer, Andrè Schuen is back at Vilabertran for the third time. Again, don't miss him. Schuen and Daniel Heide have prepared a beautiful program with lieder by Schubert and Mahler; the poet Friedrich Rückert will link between the two composers so for me, we might be at high-risk of suffering Stendhal syndrome. Save the date: Friday 22nd.
Of course, Matthias Goerne is singing too, but this year his concert will be different, because belongs to a five concerts cycle with string quartets. On Thursday 27th, Goerne will be singing Beethoven's lieder with pianist Alexander Schmalcz, and Schubert's lieder arranged for string quartet with the Cosmos Quartet. In my opinion, this combination of voice and strings is particularly elegant and intense. I've left to the end a baritone whose debut at the Schubertíada makes me really, really happy: Florian Boesch, a great singer whom, you regular readers know how much I like. And as if that wasn't enough, the pianist is Malcolm Martineau, and they're performing Die schöne Müllerin. Should I really tell you that attending on Thursday 20th is a must?
About a tenor, do we present any? Well, not a solo recital, but Eduard Mas will share the stage with Mireia Tarragó, Helena Ressurreição and Ferran Albrich. In fact, we should add one more singer to every voice: altogether, four sopranos, three mezzos, a tenor and five baritones in Vilabertran. A year ago, do you remember I told you about traditional song arrangements that Beethoven (as Haydn before) made for a trio accompaniment? Well, this Beethoven Concert will be dedicated to a selection of these pieces, with Francisco Poyato, Elena Rey and Erica Wise as accompanists. These songs are rarely performed in concert, so enjoy!
Finally, the eleventh recital; I can only tell you the date, Tuesday 18th, before Krimmel and Tchakarova. It's the concert of the Schubertíada Academy and right now, we don't know which duos will be chosen by Wolfram Rieger to attend the intensive course that will conclude with this concert.
As you know, I only talk about the song recitals, but there will be more concerts at the Schubertíada, so check the website to know every detail. May I recommend a wonderful work, beyond song? On Saturday 22nd, Anton & Maite Piano Duo will perform the Fantasia for piano four-hands, D. 940 by Schubert.
Florian Boesch and Malcolm Martineau are bringing the musical illustration: Wohin, the second lied from Die schöne Müllerin, just to whet our appetite for listening to them at Vilabertran in just six months' time. The countdown starts now.
Wohin
Ich hört' ein Bächlein rauschen
Wohl aus dem Felsenquell,
Hinab zum Tale rauschen
So frisch und wunderhell.
Ich weiß nicht, wie mir wurde,
Nicht, wer den Rat mir gab,
Ich mußte gleich hinunter
Mit meinem Wanderstab.
Hinunter und immer weiter
Und immer dem Bache nach,
Und immer frischer rauschte
Und immer heller der Bach.
Ist das denn meine Straße?
O Bächlein, sprich, wohin?
Du hast mit deinem Rauschen
Mir ganz berauscht den Sinn.
Was sag ich denn von Rauschen?
Das kann kein Rauschen sein:
Es singen wohl die Nixen
Dort unten ihren Reihn.
Laß singen, Gesell, laß rauschen
Und wandre fröhlich nach!
Es gehn ja Mühlenräder
In jedem klaren Bach.
I hear a brooklet rushing
Right out of the rock's spring,
Down there to the valley it rushes,
So fresh and wondrously bright..
I know not, how I felt this,
Nor did I know who gave me advice;
I must go down
With my wanderer's staff.
Down and always farther,
And always the brook follows after;
And always rushing crisply,
And always bright is the brook.
Is this then my road?
O, brooklet, speak! where to?
You have with your rushing
Entirely intoxicated my senses.
But why do I speak of rushing?
That can't really be rushing:
Perhaps the water-nymphs
are singing rounds down there in the deep.
Let it sing, my friend, let it rush,
And wander joyously after!
Mill-wheels turn
In each clear brook.
(translation by Emily Ezust)