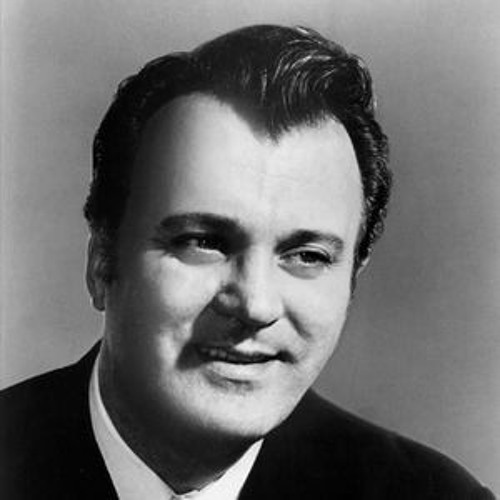 Nicolai Gedda (11 de juliol de 1925 - 8 de gener de 2017)
People who publish periodically are supposed to write in good time or, at least, they manage to have an article as a wild card, just in case. The first option is utopia and I don't like the second one, I prefer to explain why I'm not posting as usual and instead, writing a mini-post, always with a song (today, it's due to a frantic time during the last weeks); they're the "momenti musicali".
This week, the momento musical is special. On February 9th,
forumopera.com
published that Nicolai Gedda had died. According to his daughter Tania, the tenor had died a month earlier, on January 8th, at ninety-one. The two following weeks I couldn't dedicate the post to that great tenor so this week I would like to suggest you two things. The first one, to visit the
extensive post
that my friend Natan wrote about him on Remembering Stars; he talks about Gedda`s career and his incredible repertoire, with many audios. Besides, Natan's homage also talks about his contribution to song (and that's not very usual).
The second thing I suggest is listening to one of the mélodies he sang during his recital at the Salzburg Festival in 1961; he was just thirty-six and it was his second recital at the Mozarteum; there were three more until 1974. By the way, that year 1961, Christa Ludwig, Walter Berry and Erik Werba; Elisabeth Schwarzkopf and Gerald Moore, Hermann Prey and Alfred Brendel and Dietrich Fischer-Dieskau and Gerald Moore again were at the Salzburg Festival too.
While the last finishing touches to the time machine are set, let's listen to Gedda and Werba performing Duparc, my beloved
L'invitation
au
voyage
, which we heard five years ago. Now it's time to say thank you to a great singer who left us in such a discreet way. May he rest in peace.
L'invitation au voyage

Mon enfant, ma sœur,
Songe à la douceur
D'aller là-bas vivre ensemble!
Aimer à loisir,
Aimer et mourir
Au pays qui te ressemble!
Les soleils mouillés
De ces ciels brouillés
Pour mon esprit ont les charmes
Si mystérieux
De tes traîtres yeux,
Brillant à travers leurs larmes.
Là, tout n'est qu'ordre et beauté,
Luxe, calme et volupté.
Vois sur ces canaux
Dormir ces vaisseaux
Dont l'humeur est vagabonde;
C'est pour assouvir
Ton moindre désir
Qu'ils viennent du bout du monde.
— Les soleils couchants
Revêtent les champs,
Les canaux, la ville entière,
D'hyacinthe et d'or;
Le monde s'endort
Dans une chaude lumière.
Là, tout n'est qu'ordre et beauté,
Luxe, calme et volupté.
My child, my sister,
think of the sweetness
of going there to live together!
To love at leisure,
to love and to die
in a country that is the image of you!
The misty suns
of those changeable skies
have for me the same
mysterious charm
as your fickle eyes
shining through their tears.
There, all is harmony and beauty,
 luxury, calm and delight.
See how those ships,
nomads by nature,
are slumbering in the canals.
To gratify
your every desire
they have come from the ends of the earth.
The westering suns
clothe the fields,
the canals, and the town
with reddish-orange and gold.
The world falls asleep
bathed in warmth and light.
There, all is harmony and beauty,
luxury, calm and delight.
(translation by Peter Low)