Song of the week: The infinite shining heavens (R. V. Williams) - B. Terfel, M. Martineau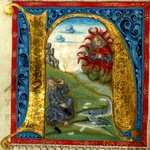 If the Enlightenment is the reason, Romanticism is fantasy. If the Enlightenment is being awake, Romanticism is dreaming. If the Enlightenment is the light, Romanticism is darkness. If the Enlightenment is the day, Romanticism is the night. During Romanticism, the night becomes a symbol, the mysterious world where everything that reason can't explain is possible; Night and dreaming are the doors to the real word, while the day hides the real sense of existence [...]
Cançó de la setmana: Auf der Donau (F. Schubert) - W. Holzmair, G. Wyss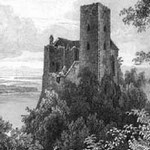 No, it's not that Captain Obvious came to remind us that Schubert wrote songs. The title refers to an occasion, shortly after Schubert's death, when the words "song writer" were used in a contemptuous way.
In that time, when an important musician died in Vienna, his friends (often also musicians) used to organize a Requiem Mass in his memory. It was done when Gluck, Haydn, Salieri and Beethoven died. Schubert's friends wanted to perform Anselm Hüttenbrenner's Requiem (the same piece performed in Beethoven 's honour) in the Augustiniankirche, one of the most important churches in Vienna. They suggested the renowned singer Ludwig Tietze to sing the tenor's part but foolishly, he refused. According to Joseph Hüttenbrenner, the [...]
Song of the week: Die Götter Griechenlands (F. Schubert) - F. Boesch, R. Vignoles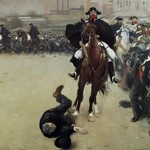 I'm writing this on Monday, October 2nd. I had a half-written post for this week, talking about Schubert, but I put in on the shelf. It's not easy to get the brutal images of yesterday out of my mind and to focus on something else. I wasn't even able to bring myself to join a few words as a plan B and I was about to not post for the first time in more than five years. Until the words of a friend came to help me [...]
Song of the week: No passareu! (J. Comellas) - I. Moraleda, M. McClure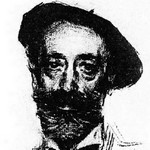 This expression, "You shall not pass!", is known worldwide (and I think I'm not exaggerating with this "worldwide") as the motto of the defenders of the Republican government during the Spanish Civil War. We Catalan people also identify these words as the beginning of a poem widely spread during the war; I remember seeing in some book of History the reproduction of a pamphlet with the four verses. The poem, however, was not written during the civil war; In fact, its author, Apel·les Mestres, died at 82 precisely on July 19, 1936. The day after Franco's coup, the day after the war began. This poem, entitled
La cançó dels invadits
(The song of the invaded), is part of a collection called Flors
de sang
(Flowers of blood), that Mestres wrote after the German invasion of Belgium in World War I. Some sources attribute the origin of the expression "You shall not pass!" [...]
Song of the week: Ich will meine Seele tauchen (R. Schumann) - F. Wunderlich, H. Giesen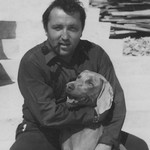 My dearest all, this week I'm on holiday, as far as possible from any piece of technological junk. I'm thinking of you though, and today it's Wednesday, so I'm sending you this musical postcard from one of the places more Lied-inspiring ever.
Song of the week: Jacques Villon (F. Poulenc) - P. Bernac, F. Poulenc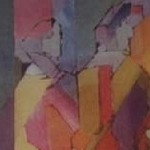 Jacques Villon is a French painter who lived between 1875 and 1963. He belonged to a family of artists; His real name was Gaston Duchamp and the painters and sculptors Marcel Duchamp, Suzanne Duchamp and Raymond Duchamp-Villon were his brothers (curiously, Raymond also adopted Gaston's pseudonym). Jacques Villon began his career as an illustrator in several magazines; a few years later, he engaged himself into "serious" painting and cultivated different styles such as impressionism, cubism and futurism. His work is extensive, but I would say that he's not as well-known as his contemporaries Picasso, Chagall, Braque, Gris, Klee and Miró (perhaps some art expert could share his or her opinion about Villon).
Song of the week:: Let the florid music praise (B. Britten) - P. Pears, B. Britten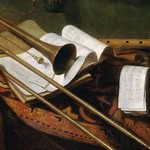 September is here! Welcome back if you were on holiday during the last weeks. I wish you all a great Art Song season! A new season begins, but summer is still in the air, so I suggest a musical trip until the next city break comes. A few years ago, Wolf and Mörike took us to their island, Orplid, the first week of September and today, Britten and Auden will take us to theirs. Benjamin Britten and W. H. Auden first met in the summer of 1935, when the General Post Office Film Unit hired them to write music and text, respectively, to their documentaries. Cinema was the new mass media and both welcomed that opportunity to reach a wide audience. Auden was twenty-seven and had received recognition for his first volumes of poetry; Britten was twenty-one and had just left the Royal College of Music. His training was essentially musical and, for his inclinations, very [...]
Song of the week: Du bist wie eine Blume (R. Schumann) - F. Boesch, M. Martineau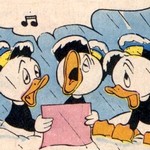 My dearest all, August and the 2016-2017 season are both ending this week (and I hope many of you are still on holidays!). Other years, we arrived at this point with those posts dedicated to the Schubertíade Vilabertran, but this year it wasn't possible because of the festival's schedule. So, I had to think of something short and light (summer posts are supposed to be short and light) and I remembered a few things I 've gathered and could share with you.