Song of the week: Ja! Ich glaub: solches hat er vollbracht (F. Martin) - A. Schuen, D. Heide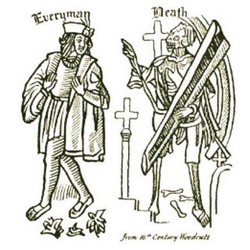 The third post about the Schubertíada Vilabertran will be focused on a single recital, that of Matthias Goerne and Alexander Schmalcz on Saturday, August 24. The reason is very simple: we only listened to two of the programmed songs, two songs by Mahler. And since long time ago, I jotted down in my notebook one of the song cycles that Goerne is singing, Sechs Monologe aus "Jedermann", I thought this could be a good opportunity to talk briefly about it.
Song of the week: Die Taubenpost (F. Schubert) - W. Holzmair, C. Spencer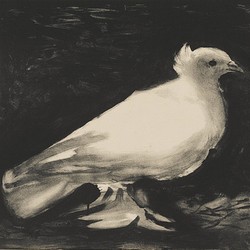 During the second week of the Schubertíada, we're listening to the three Schubert's great cycles performed by three different singers who, in addition, have also three different voices: baritone Andrè Schuen will sing Schwanengesang, tenor Christoph Prégardien Die schöne Müllerin and mezzo-soprano Joyce DiDonato, Winterreise. We've listened so far to some songs from the three cycles, so if you want to go over them, that's a lot of (wonderful) work!
Song of the week: Memnon (F. Schubert) - C. Prégardien, A. Staier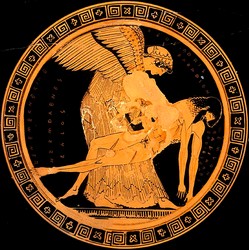 August arrived, it's the time for the Schubertíada. The four weeks of this month will be dedicated to going over eight of the concerts in Vilabertran, paying attention to the songs we listened so far. The ninth concert is that of the Acadèmia and we won't know the programme until a couple of days before so I don't think I can talk about it. As always, I hope these short posts are useful to those of you attending the recitals, and all the readers will have a new song.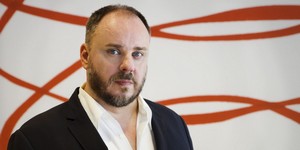 Entrevista con el barítono Matthias Goerne
Para mi lo más importante es la naturalidad. La sinceridad. Es importante que el público no sienta que está ante algo artificial, que no se sienta lejos de los artistas. No se trata sólo de aprenderse una obra de memoria, eso puede hacerlo todo el mundo; pero no todo el mundo está conectado interiormente con la obra [...]
Song of the week: Der Wanderer, D. 489 (F. Schubert) - D. Fischer-Dieskau, G. Moore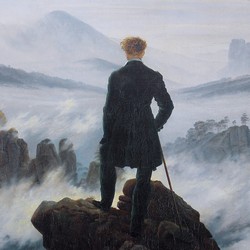 This lied was composed by Franz Schubert in october 1816 for voice and piano. The publication was orderded by Cappy and Diabelli in the 29 may, 1821. Dedicated in "respet" to Johamm Ladislaus von Pyrker, Venice patriarch. The poem was written by Georg Philipp Schmidt von Lübeck and belongs to Op.4, that groups together 3 lieders: Der Wanderer, D.493; Morgenlied, D.685 (poem by Zacharias Werner) and Wandrers Nachtlied I, D.224 (poem by Johann Wolfgang von Goethe)
Song of the week: Mit Myrthen und Rosen (R. Schumann) - I. Bostridge, J. Drake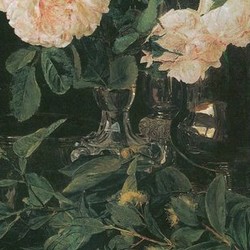 Mit Myrthen und Rosen is the last Lied of the work Liederkreis op.24 by Robert Schumann. Due to its duration and its own value, it is the only one that is occasionally interpreted separately, although, in my opinion it takes on all its poetic meaning if it really is the culmination of the cycle and the story that happens to the poet along the previous 8 songs.