Song of the week: Piosnka obłąkanej Ofelii (S. Moniuszko) - O. Maroszek i E. Tyszecka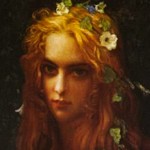 I'm not thinking of stablishing 14th February as "Ophelia's Day" on Liedarabend, but I jotted down some Ophelia's songs in my notebook and we've only heard, so far, those of Brahms (last year, at the very same period) and Strauss (some weeks later). So, this week we're talking about Ophelia and Moniuszko, no matter the song doesn't talk exactly about Valentine's Day.
Stanisław Moniuszko is considered the father of Polish national opera; pieces such as Halka or Straszny Dwór (The Haunted House) made his name known beyond the Slavic countries. He's also considered the liaison between the most international figure in Polish music, Frédéric Chopin, and the greatest name of the [...]
Song of the week: Die Götter Griechenlands (F. Schubert) - B. Fink, G. Huber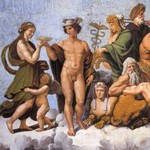 Die Götter Griechenlands
is a long poem written by Friedrich von Schiller in 1788. His publication in a magazine led to a huge controversy, and the poet was accused of being heretic and atheist because of his criticism towards Christianity. Two years later, he rewrote it and the twenty-five initial verses were reduced to sixteen. He probably had more reasons but deleting the most offensive remarks suggests he wasn't indifferent to that scandal. Despite having tempered it so much, the poem was still unpleasant for many people, and when it was published in 1805 (just a few controversial pages within a volume of poetry) the book was left on the highest shelves of bookcases in many homes, thus generating a kind of "Streisand effect" in the 19th century.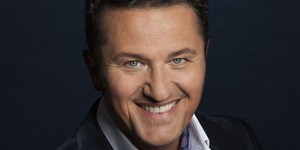 [...] Hi ha cantants que canten Lied i òpera i hi ha cantats d'òpera que canten Lied; en aquesta darrera categoria, Beczała és segurament el millor que he escoltat els darrers anys, i ho va tornar a mostrar divendres, com va tornar a mostrar que està vivint un gran moment a la seva carrera. No em puc estar de recomanar-vos que si teniu oportunitat d'escoltar-lo no la deixeu passar, canti òpera o cançó. Venia amb un programa sòlid i ben construït, si no fos… Bé, deixaré el "si no fos" pel final. Sòlid i ben construït, que presentava un repertori infreqüent a les sales de concert: la primera part estava dedicada a la lirica da camera i la segona a la cançó eslava. Un programa [...]
Llegiu l'article complet a Núvol
Song of the week: When my soul touches yours (L. Bernstein) - R. Alexander, T. Crone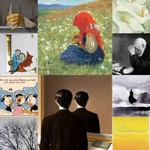 "Are you preparing the article about the anniversary? That of the title with numbers, right?" True-life. Yes, the day after tomorrow marks six years since I first posted; back then Liederabend was "only" this, one more on Blogger platform; In September 2013 I began to post in English and in June of 2014 I moved to this website, with many more possibilities. Thank you very much for helping me to make grow Liederabend and for celebrating with me this sixth anniversary.
During these years (and, new readers, these are the figures in the title), we heard 332 songs from 87 different composers, with poems of 164 poets; They were performed by 153 singers accompanied by 148 pianists (in[...]
Song of the week: Proverb VI & A Poison Tree (F. Schubert) - S. Keenlyside, M. Martineau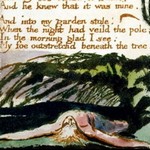 A man is furious with his enemy. He doesn't say a word because he only talks to his friends. His anger grows, and he does nothing to avoid it, on the contrary: day by day, he nourishes it with his tears and his false smiles. Eventually, it bears fruit: an apple as appetizing as poisonous. Because hatred poisons whatever it touches. The man knows that his enemy will desire that apple. He won't wait long until he discovers, pleased, his corpse in the garden.
Songs often talk about love, sadness, hope, loneliness, peace, sometimes recount funny stories and more often, terrible dramas. We see ourselves reflected in these situations because we have experienced them, [...]
Song of the week: Über allen Gipfeln ist Ruh (F. Liszt) - J. Baker, G. Parsons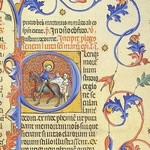 P is for poetry, because there is no song without poetry. For us, literally,
prima le parole, poi la musica
, a poem that inspires the composer is needed to have a Lied. So, poetry couldn't be left out of Liederabend's alphabet. But how do poets arrive at those poems? Reading, of course (thank you, Captain Obvious!). But do they read to find some poems that can be musicalized? Or maybe do they read for pleasure and then a poem asks them for music?
We know that Wolf was an incurable reader of poetry and marked in his book the poems that would become music. Schumann was also a passionate about reading (he even hesitated between being a writer or a composer) and he was organized enough to write down when and where he had found that poem he had composed.