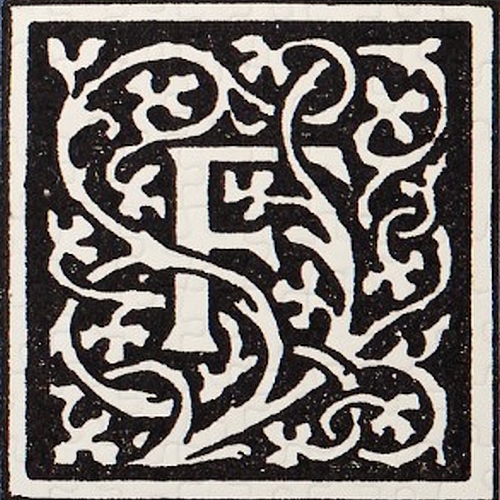 Some time ago, a pianist who I had just met asked my opinion about Dietrich Fischer-Dieskau. When I answered, she said, surprised: "I thought that was only said in a small group". Then it was me who got surprised, it was a pretty interesting conversation. Thinking about it, I realized that she was right, we tend to be careful when talking about such great figures as Fischer-Dieskau...
My most observant readers would probably guess what I said, if they've already realized that most of the recordings by Fischer-Dieskau that I've shared are from his first times, the 1950s. I find sensational those performances; it's hard to believe such maturity in a young man in his 20s.
His Lieder eines fahrenden Gesellen
or his
Liederkreis
by Eichendorff, for example; if perfection existed, I would say they are perfect. How could a singer, almost perfect, evolve? That's the problem, in my opinion; I would say that he increasingly turned to manierism and lost that light and amazing naturalness that characterized him during his early years. I love his recordings from that time, but I'm less interested, broadly speaking, in his later years.
Beyond personal preferences, there is little doubt that Dietrich Fischer-Dieskau set a benchmark in Art Song during the second half of the twentieth century: he was a singer, singing teacher and author of numerous books about Lied. My admiration and my gratitude are bigger than my reticence and I didn't hesitate for a moment that F, in my
Liederabend alphabet
, would be for Fischer-Dieskau. Nonetheless, I also wanted the baritone to be the representative of all those singers "in the old days" with whose recordings I fell in love. Singers of his same generation as
Peter Pears
,
Christa Ludwig
or
Hermann Prey
; or the next, as
Gundula Janowitz
or
Brigitte Fassbaender
. Or the previous one, as
Hans Hotter
,
Peter Anders
or
Kathleen Ferrier
. I rarely post older singers, because even though I really like
Gerhard Hüsch
or
Heinrich Schlussnus
, I'm hypersensitive to that noise in old recordings, and if the noise is being removed, the voice turns muffled and the piano almost unrecognisable. As for today singers, those that won my heart from the stage, of course, they will have a representative of their own with their own letter in the alphabet. And there will be a third surname initial, just in case you think I forgot about someone...
Today we're listening to Dietrich Fischer-Dieskau, of course, but not one of his (please allow me the hyperbole) glorious recordings but in a recording made around 1980; During those years, he collaborated many times with Daniel Barenboim, who accompanies him this time.
Lerchengesang
is one of the miniatures of Brahms, transparent, ethereal, as the first verse of the poem by Karl Candidus describes the singing of the lark. There's a longing moment when hearing a bird, like at
Die Mainacht
and
An die Nachtigall
, but in these two songs, the poet complains; hearing the turtle or the nightingale hurts him. At
Lerchengesang
, however, he seems to appreciate the memory or, at least, the sadness remains more hidden.
As seen on previous occasions, Brahms composed a Lied that sounds strophic but it isn't. In the first two verses, the voice seems to float over the larks' singing, alternating with them, while in the next two verses (three, because the latest is repeated), voice and piano join. In the first three verses of the second stanza, voice and piano alternate again, and then the second and third verses join the piano, while the poem's last verse is set with the same music of the last verse in the first stanza, but without repetition. In fact, the two stanzas are quite different, but both sound very similar. As I always say, you'd better listen to the song!
Fischer-Dieskau sings an excellent version of
Lerchengesang
. Excellent and unusual, because it's extremely slow. The score indicates "
andante espressivo
" and I wouldn't say that's
andante
; If we compare durations, Fischer-Dieskau's performance lasts around three and a half minutes, one minute longer than most recordings. This slowness allows him to emphasize the longing rather than the sadness; the performance is very introspective and his half-voices are gorgeous. I love the whole song but pay attention, for instance, to the repetition of "
Die Brust, ihr lieblichen Stimmen!
"; the first line of the second stanza, "
Ich schließe leis mein Auge
" or the first "
Dämmerungen
"; or splitting hairs to a syllable: the third one of "
Frühlingshauche.
" I hope you enjoy the song and the performance, even those who are no that supportive of Dietrich Fischer-Dieskau who, indeed there are.
Lerchengesang

Ätherische ferne Stimmen,
Der Lerchen himmlische Grüße,
Wie regt ihr mir so süße
Die Brust, ihr lieblichen Stimmen!
Ich schließe leis mein Auge,
Da ziehn Erinnerungen
In sanften Dämmerungen,
Durchweht vom Frühlingshauche.
Ethereal, distant voices,
The heavenly greetings of the larks:
How sweetly you move
My heart, you lovely voices!
I close my eyes gently;
There pass memories
Of soft twilights,
Pervaded with the breath of Spring.

(translation by Emily Ezust)