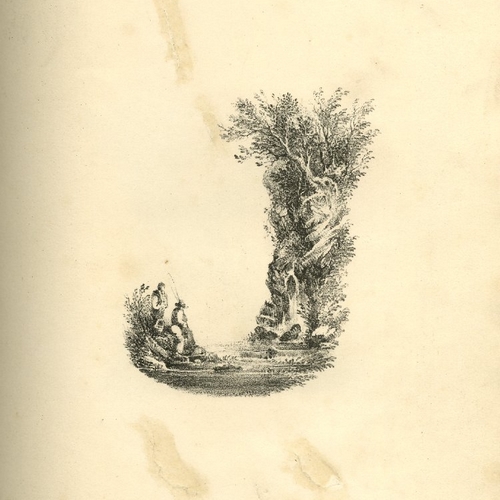 J is for Jordi, or, in other words, for George. To be more precise, for St. George's Day, a day that we celebrate on Liederabend every year with roses, as the Catalan tradition dictates. We also remember some other dates each year,
Easter
and
Christmas
; occasionally,
All Saints' Day
or even the
Feast Day of Saint Anthony of Padua
; anything goes if we can listen to a related song. However, among those festivities that we recall, my favourite is Sant Jordi's Day, so, this week, it's absolutely entitled to a letter in our
alphabet
because Saint George is on 23th April, next Sunday. These pages are read in many places, even in the antipodes, so I would like to dedicate this post to those of you who have no chance to celebrate this day in Catalonia and I'd like to explain why it's so special. If you live in Catalonia you have your own opinion on this day, so feel free to share it with us!
This date celebrating with roses has been documented since the 15th century. I don't like traditions just because; some of them have been around for centuries and I wouldn't mind if they would just disappear, but, in this case, I really like that roses have been given for more than five hundred years.
It is said that Sant Jordi's Day celebrates love, and that's true, in a very broad sense. This is one more thing I like. Men give roses to his wives and girlfriends, as well as to their mothers, grandmothers, sisters, daughters, friends, colleagues, clients... that is, any woman they want to show their esteem that day. And because the festival is a reflection of society, today we see male and female couples in the street who also give each other roses, and this is one more reason for celebration because it makes me think that we could be making some progress.
I like Saint George's Day because I like roses, and streets full of stalls are lovely. Huge bunches of dozens roses, almost all of them of varieties in red blood, and ears of wheat that will be added to the flowers ready to be given. Besides, one day someone thought of taking advantage of matching dates, and books were added to the celebration, and I also like this.
Sant Jordi's Day is open to everyone. In every town and city, all florists left their shops and set themselves in the street, and their stalls will be the most beautiful, and their roses those of highest quality and best arranged. That day, however, anyone is welcome to sell their roses, and most stalls are from associations, NGOs or students who raise money for their high-school prom-trip. That's why there are so many stalls of roses!
I like Sant Jordi's Day because it's quite reluctant to give in to commercialization, probably because of its own nature, since the only gifts are roses and books; and because most of bugdets can afford that gift: each person gets just one rose, just one book.
Such a special festivity and yet, it's not a bank day but a working day. Maybe some people take a day-off, but most of us try to begin a bit later at work or to end a bit earlier, or dedicate our lunch time for a walk. Every year we have a little debate about whether Sant Jordi should be a bank day, but the truth is that when it's Sunday, like this year, the atmosphere changes.
And, more or less, that would be my Sant Jordi's Day. Are there any things I don' like? Yes; for instance, some crowded streets at certain times in certain places, or some blue or multicoloured roses (yes, dyed roses!) that can be seen at some stalls (shame on them!). However, there's something that makes up for everything: that's the day of the year that people are happiest; the rate of smiles per square meter, between kisses, books and roses, is amazing.

We're celebrating Sant Jordi's Day in advance with a musical rose, as always. This year we find our roses in a poem by Heinrich Heine, Warum sind denn die Rosen so blass, where the abandoned lover is so sad that the world looks duller to him, and the roses, paler. There are many songs written from this poem, the best known of which are that of Pyotr Ilyich Tchaikovsky, from a Russian translation of the poem, and that of Fanny Mendelssohn. We're listening to this composer, who makes her debut on Liederabend. Our performers will be Diana Damrau and Helmut Deutsch.

Have a nice Saint George's Day!
Warum sind denn die Rosen so blass

Warum sind denn die Rosen so blaß?
O sprich mein Lieb warum?
Warum sind denn im grünen Gras
Die blauen Veilchen so stumm?
Warum singt denn mit so kläglichem Laut,
Die Lerche in der Luft?
Warum steigt denn aus dem Balsamkraut
Verwelkter Blütenduft?
Warum scheint denn die Sonn' auf die Au,
So kalt und verdrießlich herab?
Warum ist denn die Erde so grau,
Und öde wie ein Grab?
Warum bin ich selbst so krank und so trüb?
Mein liebes Liebchen sprich
O sprich mein herzallerliebstes Lieb,
Warum verließest du mich?
Why are the roses so pale?
 o speak, my love, why?
 Why in the green grass
 are the blue violets so silent? 
 Why with such a lamenting voice
 does the lark sing in the sky?
 Why from the balsam weed does there rise
 the scent of wilting blossoms? 
 Why does the sun shine down on the meadow,
 so coldly and morosely?
 Why is the earth so gray
 and desolate like a grave? 
 Why am I myself so ill and dull?
 My lovely darling speak,
 O speak, my heart's most beloved love,
 why have you abandoned me?
(translation by Emily Ezust