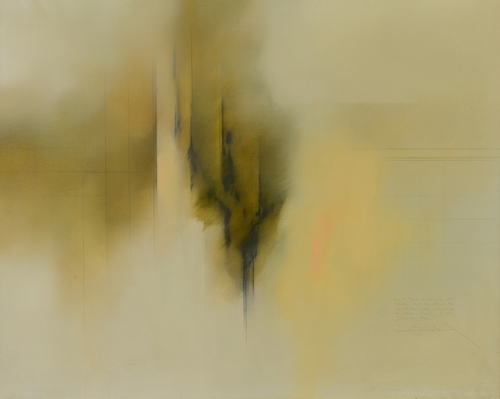 Plaza de Pilatos I - F. Zobel
Diuen els homes del temps que dimecres, quan es publiqui aquesta entrada, ja haurà arribat la tardor a Barcelona. O, millor dit: per fi haurà arribat la tardor a Barcelona. S'hauran acabat les sandàlies, els tirants i la calça curta. Benvingudes les jaquetes, els mocadors al coll i l'edredó al llit. Només d'imaginar-m'ho ja m'he posat en mode tardorenc i he triat una cançó per celebrar-ho. Recordeu que fa molt, molt de temps, vam escoltar una cançó que es deia
The Singer
? Amb aquella imatge tan bonica de les melodies que es converteixen en bombolles de color? D'això fa gairebé quatre anys i mig i des de llavors no hem tornat a tenir aquí Peter Warlock, un compositor que, com més l'escolto, més m'agrada. Avui l'hi tindrem, amb una cançó inspirada en la tardor.
Com us deia en aquella entrada (per cert, què breus que eren en aquells primers temps de Liederabend), Peter Warlock era el pseudònim de Philip Heseltine, expert en la música elisabetiana, crític musical, editor... i compositor, és clar. A la seva època, però Heseltine era conegut sobretot per la seva vida privada (tan privada no devia ser, si els diaris n'anaven plens), el seu comportament excèntric i els seus continus desafiaments als costums i la moral. Com a crític musical també era irreverent i corrosiu, sempre enfrontat als sectors més acadèmics. No us recorda ningú, aquest perfil? Hugo Wolf i les seves contínues sortides de to, potser? Quan va publicar les seves primeres partitures, Heseltine va fer-ho amb el pseudònim pel qual el coneixem avui com a compositor, molt probablement perquè no l'identifiquessin amb el personatge en què s'havia convertit. O perquè no el relacionessin amb el crític que no deixava canya dreta, per mirar així d'estalviar-se alguna crítica rancuniosa (vés per on, a Wolf no se li va acudir, aquesta treta!) Malgrat les seves precaucions, abans o després es van relacionar tots dos noms i sembla ser que el seu caràcter va acabar eclipsant la seva música durant molt de temps. La personalitat de Warlock era molt complicada i, segons s'ha estudiat recentment, molt probablement patia d'importants transtorns de personalitat.
Pel que fa a la seva obra musical, pràcticament només va escriure cançons, unes cent-quaranta, de les quals unes vint per a cor. La que escoltarem avui és una bona mostra de les joies que s'hi poden trobar remenant una mica (és a dir, escoltant uns quants discos). Warlock feia un munt de coses i era dispers; els seus amics li recomanaven que triés entre literatura i música, que se centrés, i durant un període relativament llarg va aconseguir centrar-se en la música; entre els anys 1921 i 1924 va viure a la casa que la seva família tenia a Gal·les i hi va compondre les seves millors cançons. Tot i que els motius per deixar Londres van ser econòmics, Warlock s'estimava molt aquelles terres i, si més no durant un temps, va trobar-hi una certa estabilitat. M'adono ara que he parlat d'un període "relativament llarg"; per desgràcia, aquests tres anys representen realment un temps llarg, perquè Warlock va morir molt jove, als trenta-sis anys, intoxicat pels gasos de la combustió del carbó a casa seva. A l'enquesta posterior no es va poder determinar si va ser accident o suïcidi; Warlock no només compartia amb Wolf el caràcter controvertit i impetuós; també compartia amb ell llargs períodes de depressió.
La cançó que us proposo aquesta setmana,
Autumn Twilight
, va ser escrita per Warlock el 1922; si ho he entès bé, coincidint amb la visita a Gal·les del poeta Arthur Symons, amic del compositor. El poema, però, està escrit molts anys abans: Symons el va publicar l'any 1895, dins del volum
London Nights
. Els versos descriuen un capvespre, la nit cau sobre una parella que aprofita les ombres per passejar a soles; la cançó de Warlock és elegant i contemplativa però, alhora, té alguna cosa d'inquieta, amb aquest piano que no s'atura mai, contrastant amb la veu del cantant. No costa gaire d'imaginar-se la miniatura, els amants vagant abraçats, però no puc evitar preguntar-me què els neguiteja.
Espero que us agradi aquesta cançó de Peter Warlock; la interpretaran Andrew Kennedy i Simon Lepper. Benvinguda sigui la tardor!
Autumn Twilight

The long September evening dies
In mist along the fields and lanes.
Only a few faint stars surprise
The lingering twilight as it wanes.
Night creeps across the darkening vale;
On the horizon tree by tree
Fades into shadowy skies as pale
As moonlight on a shadowy sea.
And down the mist-enfolded lanes,
Grown pensive now with evening,
See, lingering as the twilight wanes,
Lover with lover wandering.
El llarg vespre de septembre mor
mentre la boirina cobreix els camps i camins.
Tan sols uns pocs estels a penes visibles sorprenen
el llarg capvespre mentre declina.
La nit llisca per la vall;
a l'horitzó els arbres, un per un,
s'esvaeixen en els cels foscos, tan pàl·lids
com la llum de la lluna sobre un mar fosc.
Camí avall, protegits per la boirina,
aïllats ara en el vespre,
mireu, badant mentre el capvespre declina,
amant que amb amant vaga.