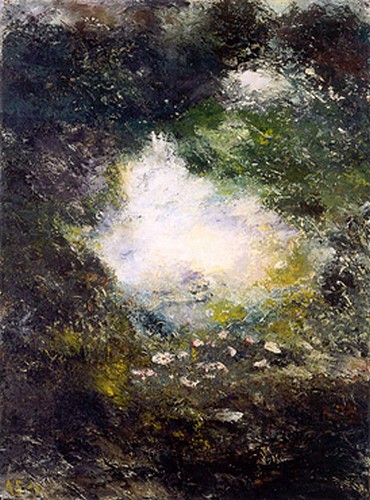 Terra de meravelles - A. Strindberg
Us ve de gust un viatge cap a les terres del Nord? Ens arribem fins a les muntanyes de Noruega? L'any 1895 l'escriptor Arne Garborg va publicar
Haugtussa
(La donzella de la muntanya), un llarg poema èpic on s'hi fonen la natura, el món rural i els personatges llegendaris noruegs. El poema va agradar molt el compositor Edvard Grieg, que aquell mateix any va començar a compondre un cicle de cançons basant-se en alguns dels poemes de Garborg; part de les cançons van quedar inacabades, d'altres es van publicar per separat i finalment el 1898 va publicar el cicle
Haugtussa
, op. 67, de vuit cançons.
En aquells anys Grieg tenia ja una llarga experiència com a compositor per a veu i piano. Havia nascut el 1843 i amb quinze anys va ingressar al conservatori de Leipzig. Noruega no existia encara com a estat independent (no ho seria fins el 1905) i estava sota la influència tant política com cultural de Suècia i Dinamarca; alhora tots tres països estaven molt influenciats per la cultura germànica, dominant a bona part d'Europa. Així no és d'estranyar que les primeres cançons de Grieg fossin alemanyes, tant pels poetes triats com per la forma i l'estil; més endavant es va fixar en poetes danesos i noruegs, com és el cas de Garborg.
Grieg va triar els poemes de
Haugtussa
de forma que els elements sobrenaturals quedessin en un segon pla i es va centrar en dos temes: la natura i l'amor (dos temes que trobem units també en d'altres cicles de lieder, com ara
Die schöne Müllerin
i
Winterreise
de Schubert). Els oients assistim a la història de Veslemøy, la protagonista del poema, enamorada d'un jove que després de fer-li promeses l'abandona per casar-se amb una altra dona. Desencisada, Veslemøy tornarà a la natura per trobar-hi consol.
Nosaltres escoltarem la quarta cançó del cicle,
Møte
(Trobada), l'encontre amorós entre Veslemøy i el noi. La música de Grieg s'inscriu dins del moviment nacionalista, que es caracteritza, entre d'altres coses, per recòrrer a la música popular com a font d'inspiració. No conec el folklore norueg i em costa sentir aquestes associacions més enllà d'alguns trets de la música popular comuns a tot Europa. Sense aquest referent, el cert és que aquesta cançó em porta per d'altres camins prou diferents.
Els lectors més antics recordareu que a una de les primeres entrades del blog vam parlar de les
cireres
, aquelles cançons que quan les sentim ens porten a la memòria d'altres que potser tenen una relació molt clara o potser no tenen res a veure.
Møte
és per a mi una
cirera
de
The Singer
, de Peter Warlock; em porta directament a la sofisticació dels anys vint tot i que estigui escrita dues dècades enrera. Em fa la impressió que quan marxin Christopher Maltman i Julius Drake (els intèrprets de la nostra versió de
The Singer
) de l'escenari hi entraran Anne Sofie von Otter i Bengt Forsberg per cantar-nos
Møte
. I a vosaltres, aquesta música us porta a la muntanya o a un sofisticat concert? Us porti a on us porti, espero que us agradi, hi ha set cançons més del cicle per descobrir...
Møte 
Ho sit ein Sundag lengtande i Li;
det strøymer på med desse søte Tankar,
og Hjarta fullt og tungt i Barmen bankar,
og Draumen vaknar, bivrande og blid.
Då gjeng det som ei Hildring yver Nuten;
ho raudner heit; - der kjem den vene Guten.
Burt vil ho gøyma seg i Ørska brå,
men stoggar tryllt og Augo mot han vender;
dei tek einannan i dei varme Hender
og stend so der og veit seg inkje Råd.
Då bryt ho ut i dette Undringsord:
"Men snille deg då, at du er så stor!"
Og som det lid til svale Kveldings Stund,
alt meir og meir i Lengt dei saman søkjer,
og brådt um Hals den unge Arm seg krøkjer
og øre skjelv dei saman Munn mot Munn.
Alt svimrar burt. Og der i Kvelden varm
i heite Sæle søv ho i hans Arm.
És diumenge i està asseguda pensarosa en el turó,
i té dolces pensades;
i el seu cor batega pesadament en el seu pit,
i se li desvetlla un tímid somni.
De sobte l'encanteri s'estèn pel turó,
ella es ruboritza... arriba ell, el noi que estima.
Confosa, voldria amagar-se,
però aixeca tímidament el seus ulls;
les seves mans càlides es busquen,
i allà estan, sense saber què dir.
Llavors ella crida admirada:
"vaja, que alt que ets!"
I quan el dia es converteix suaument en vespre,
es contemplen plens d'enyor,
els seus joves braços s'estrenyen en els seus colls,
i tremoloses, una boca cerca l'altra.
Tot desapareix, i en el vespre temperat
ella s'adorm benaurada en els seus braços.
(traducció de Manuel Capdevila i Font)