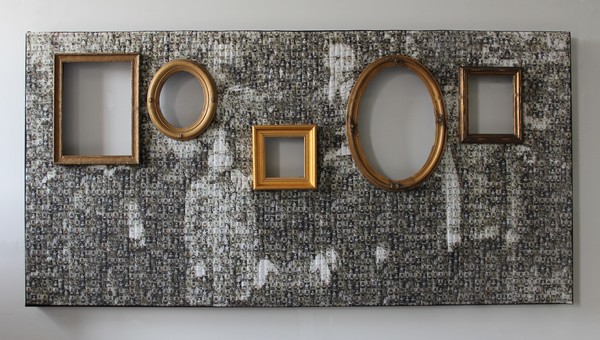 The missing - L. Rosowsky
At 3 years old, he asked his mother: "Why is music laughing? Why is music crying? This smart child went into the Würzburg Conservatory in 1922, at twelve, and at seventeen, after meeting Richard Strauss, he knew he wanted to become a conductor. Shortly afterwards, he was assistant conductor at the city's opera house, where he conducted Hugo Wolf's only opera, Der Corregidor, and when the theatre closed down he held the same position in Aachen, where he worked with Alban Berg and Belà Bartók.
His career gave a first twist in 1930, when he went to Berlin. There, he was hired by the UFA, the great German film company, to compose the music of one of the very first Billy Wilder movies, Der falsche Ehemann. He couldn't have started any better: one of the songs was an extraordinary hit and became the song of the year. But it also caught the attention of Goebbels, who utilized his newspaper, Der Angriff, to give him a first warning: that little Jew was taking the bread out of the young Aryans' mouth. He, and Wilder, and the Comedian Harmonists, performers of the song, and Max Ophüls, for whom he composed his second soundtrack; so a second warning arrived the following year, addressed to all working Jews in the film industry. The day after the Reischstag fire, his landlady warned him not to go back, because two Gestapo men were waiting for him.
He fled to France. Most of the exiled filmmakers finally left for Hollywood, Wilder and Ophüls, for instance, but our man remained in France, even though his parents and sister had moved to the USA. Getting by during the war was not easy at all; he managed to do so thanks to the friendship and support of Django Reinhardt, Georges Auric, Paul Éluard or Louis Aragon. During those years he began the third part of his career, also making music for cinema and composing for the big names of the chanson: Tino Rossi, Charles Trennet, Ives Montand, Edith Piaf. What a twist this time!
I'm talking about Norbert Glanzberg. Probably, his name is as unfamiliar to you as it was to me when Lluís Emili, a kind reader of Liederabend, told me about him. If you want to know more about his biography, you could read the article in two parts (first and second) that Lluís Emili wrote some time ago on his blog El piset; it's written in Catalan, so ask for help to an automatic translator if necessary.
Lluís Emili told me about Glanzberg because he knew that I would be particularly interested in the fourth and last stage of his career. In the late 1970s, Glanzberg retired; those singers and friends he had worked with, had died or also retired, and he wasn't interested in that new pop music. And then, he found a copy of Der Tod is ein Meister aus Deutschland [Death is a Master from Germany] in a library, an anthology of poems written by victims of Nazism that had been published by writer Bernd Jentzsch in 1979. He began to compose again, this time a cycle of twelve lieder, the Holocaust-Lieder, with poems from that collection and a musical language closely tied to the post-romanticism he had left behind by fleeing the Nazism. That way, his later years, he returned to his origins; the following year, in 1984, he composed a work for two pianos, the Yiddish Suite, based on texts by Isaac Bahevis Singer.
Glanzberg died in 2001, at ninety-one; many tributes were paid to him, but luckily enough, he enjoyed the most moving, important one in 1998, when he returned to Würzburg for the first time in more than sixty years. During that long concert, which lasted more than three hours, Hanna Schygulla sang a selection of the Holocaust-Lieder.
As you can imagine, the cycle is impressive; titles as Transport or Der Ofen von Lublin [The oven of Lublin] are enough to make you shudder. The song I chose to share with you, Versprich mir eins [Promise me one thing] has to do with a famous episode in the end of the war, the failed assassination attempt on Adolf Hitler's life. The tyrant's response was terrible; more than seven thousand people were arrested and thousands of them were killed: cruelly executed (I'll spare you the details) due to torture during interrogations, due to suicides (also induced, as an alternative to a trial that would wreck the whole family), in penal battalions, or simply murdered.
Lieutenant colonel Ernst Munzinger should have been among the last men arrested, because in April 1945 he hadn't been put on a trial yet. In the beginning, he had been a staunch supporter of Nazism, but his enthusiasm eventually cooled off and after Kristallnacht, he began to collaborate with the resistance. On the night of April 22-23, in the midst of the Battle of Berlin, just 75 years ago, he was in a prison in that city and hoped that he would be released, as other prisoners had been released during that day. Indeed, Munzinger and fifteen other comrades of resistance were instructed to pack their belongings and were released from prison, in custody. They were killed in the street, with a shot to the neck; all but one, who survived because he was thought to be dead. Nine years later, a poem written by Munzinger in the prison was published in Du hast mich heimgesucht bei Nacht [You came for me in the night], a collection of last letters and other writings from members of the resistance.
Eventually it was included in Jentzsch's anthology and in Glanzberg's song cycle. Versprich mir eins is a touching plea, a search for a last consolation, which we are listening performed by Ute Gfrerer and, I guess, William Merrill. And it's just a guess because, amazing as it may seem, the singer never mentions the pianist's name on her Youtube and Vimeo channels.
Lluís Emili, thank you to clue me in on Glanzberg's lieder!
Versprich mir eins
Versprich mir eins, ich weiss es kommen Stunden
Die werden dunkler sein als alles was geschah.
Ich weiss, was ich an Trost und Kraft gefunden,
Dann wird es sein, als wär es niemals da.
Durch tiefe Nacht, werd' ich dann zu dir gehen
Auf müden Sohlen und in aller Not.
Ich werde lang in deiner Nähe stehen
Und furchtlos harren auf den stummen Tod.
Versprich mir eins, du wirst ein Zeichen geben,
Das mir das Tor der düstren Nacht erschliesst.
Du wirst die reine Schale deiner Hände heben,
Daraus das Licht von deiner Seele fliesst.
Du wirst mich segnen wenn ich dann mich wende
Und schmerzlich lang, ein süsses, letztes Mal
Die Stirne drück' in deine lieben Hände.
Versprich es, bald schon wird der Morgen fahl.
Promise me one thing, I know that times will come
They will be darker than all that came before.
I know that what I have found of solace and force,
Then it will be as if it never existed.
Through deep of night will I then go to you.
On tired soles and in all desperation
A long time will I stay near to you
And fearlessly await silent death.
Promise me one thing, you will give a sign,
That for me, the gate of the gloomy night opens.
You will lift the pure shell of your hand
From out of which flows the light of your soul.
You will bless me when I turn myself around
And painfully long, a sweet, last time.
Press my forehead in your loving hands
Promise it soon, already arrives the morning.
(translation by Chandos)
Articles relacionats