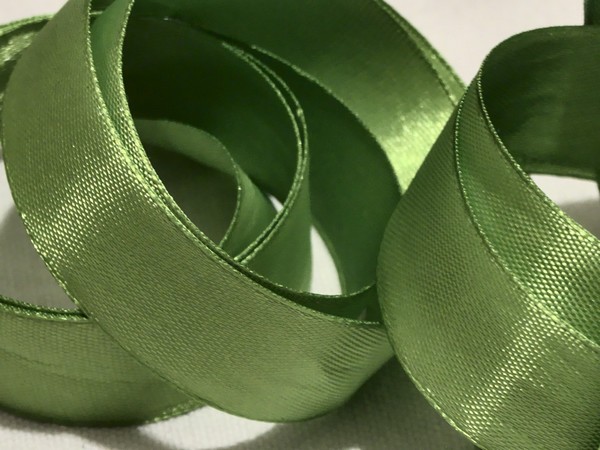 I realized a few days ago that we haven't heard any of Schubert's Lieder since the beginning of the season. You know, I'm planning too little, and that's why things happen so strange that the apple of my eye goes away for three months. I miss him, and he would have been with us again in any case, but it turns out that I had made a note of his name in my blog notebook for this week. Because tomorrow, 19 November, we commemorate 192 years since his death — I plan for little, but I plan —, and I wanted to tell you about Die schöne Müllerin, inspired by the interpretation that Florian Boesch and Christian Koch made last summer in Vilabertran. In the post of the first week of September, written during the festival, I told you that some article would arise from that excitement, and I'm recovering now some notes that I hurriedly took after the recital.
The last poem in Wilhelm Müller's cycle is Der Dichter, als Epilog ("The Poet, as an epilogue") which reads:
Weil gern man schließt mit einer runden Zahl,
Tret' ich noch einmal in den vollen Saal,
Als letztes, fünf und zwanzigstes Gedicht,
Als Epilog, der gern das Klügste spricht.
Doch pfuschte mir der Bach in's Handwerk schon
Mit seiner Leichenred' im nassen Ton.
Aus solchem hohlen Wasserorgelschall
Zieht Jeder selbst sich besser die Moral;
Ich geb' es auf, und lasse diesen Zwist,
Weil Widerspruch nicht meines Amtes ist.
Because one likes to finish on a good round number
I'm making another appearance in this filled hall,
As the last, the twenty-fifth poem,
As the epilogue, which makes the cleverest comment.
But the brook has already spoilt the show
With its graveside speech in dampened tones.
From such a hollow water-organ sound
Each does well to draw his own conclusions;
I give up and leave you with the puzzle,
Since contradiction is not within my compass.
(translation by Naxos)
In these verses, the poet confirms the feeling we often have that strange things happen in the cycle; Müller talks about puzzle and contradictions, and invites us to draw our conclusions. Schubert doesn't include this poem in his work, but he includes the contradictions that the poet leaves here and there. Probably the most discordant note of the cycle is in Tränenregen ("Rain of tears"): the boy and the maid of the mill sit by the brook at night and, according to what he says, both appear to be lost in each other eyes. But suddenly, she says, "The rain comes, I am going home." This ending of the poem and the song is a disconcerting anticlimax; there are performers who manage that it becomes a detail that passes us unnoticed while they keep our attention on the young man, and there are some who enhance it so as we can't overlook it. That's what Florian Boesch did in Vilabertran, and he made me smile because the situacion was absurd.
It wasn't the first time I smiled. In the fifth song, Am Feierabend ("On the restful evening"), the young miller wishes in the first stanza to be very strong so as the maid pays attention to his work. At the end of the second stanza, both the miller and his daughter wish "good night to everyone" ("allen eine gute Nacht"), and Boesch remarked this "allen" the second time he sang it, conveying the incredulity of the boy who is daydreaming he is a strong and attractive man and that the girl only has eyes for him. That allen sounded like "What do you mean, to everyone? No, just to me!" and gave a new meaning to the repetition of the first stanza.
Boesch's version emphasized the irony in the story that the young miller tells us in all innocence. With irony but without a trace of cynicism that, in my view, would have betrayed the spirit of the work; nothing to do with Don Alfonso from Così fan tutte. Müller's first poem, Der Dichter, als Prolog (The Poet, as a Prologue), which Schubert didn't set to music either, begins:
Ich lad' euch, schöne Damen, kluge Herrn,
Und die ihr hört und schaut was Gutes gern,
Zu einem funkelnagelneuen Spiel
In einem funkelnagelneusten Styl;
Schlicht ausgedrechselt, kunstlos zugestutzt
Mit edler deutscher Hoheit aufgeputzt,
Keck wie ein Bursch im Stadtsoldatenstrauß,
Dazu wohl auch ein wenig fromm für's Haus:
Das mag genug mir zur Empfehlung sein,
Wem die behagt, der trete hier nur hinein.
I invite you, lovely ladies, clever gentlemen,
And all who enjoy a scene well played,
To this, the very latest entertainment,
In the very latest style,
Simply crafted, with no fancy trimmings,
Adorned with noble German skill,
Smart as a young soldier in his best uniform,
And just a little pious – to suit the hearth;
That should suffice to recommend me;
If that is to your taste, then step right in.
(translation by Naxos)
And that's what the baritone did. He wasn't the miller, but he told us his story, and he did it as an adult who talks about a first love, perhaps his own, thirty years later: with some distance, with irony but, above all, with a lot of tenderness. He almost made me laugh when the maid suddenly leaves in Tränenregen, but I was moved by the sweet interpretation of Die liebe Farbe [The favourite colour]; he told us about the disappointment of the young lover in such a delicate way! And in the next song, Die böse Farbe [The hateful colour] he told the confusion and anger of the poor boy, now that the green colour is no longer the colour of the ribbon he had given to his beloved, but the color of his rival, the hunter.
Song after song, we came to the end; the stream cradles the eternal sleep of the young miller, who lays on its bed. But, it's this what really happens? Of course, this is the most widespread interpretation, but I warned you in August that Boesch understands the end in another way. For him, the miller doesn't die, but carries on with life. So what's left in the bed of the brook? Maybe his dashed hopes, his innocence. He reached the mill being a young boy, and he leaves after becoming a man. The end of first love is painful, but it doesn't break our heart like a young man killing himself, and The Brook's Lullaby sounded sweetly sad, with something of hope and light. In a way, according to this interpretation, Müller and his friend Heine would do the same with the grief of the miller and the poet in Dichterliebe, to sink it in the river; their men leave it behind.
As you can see, I very much liked Florian Boesch's version of Die schöne Müllerin, as much as I previously liked other more orthodox performances. However, I didn't want to tell you because I like it, but because it gave me the opportunity to talk about other ways of understanding a so many times performed and listened work as this one. I think it's good that artists force us to rething things that we thought quite clear.
Catalunya Música, the Catalan radio station centered on classical music and opera, recorded the concert and it will broadcast it soon, I hope. If you listen to him, or if you attended it in Vilabertran, will you share your opinion about all these thoughts? As the day of the broadcast arrives, I propose that we listen to Die böse Farbe performed by Florian Boesch and Malcolm Martineau, a CD recording.
To conclude, always, but especially this week, thank you very much for your music, dearest Franz Schubert.
Die böse Farbe
Ich möchte ziehn in die Welt hinaus,
Hinaus in die weite Welt,
Wenn's nur so grün, so grün nicht wär'
Da draußen in Wald und Feld!
Ich möchte die grünen Blätter all'
Pflücken von jedem Zweig,
Ich möchte die grünen Gräser all'
Weinen ganz todtenbleich.
Ach Grün, du böse Farbe du,
Was siehst mich immer an,
So stolz, so keck, so schadenfroh,
Mich armen weißen Mann?
Ich möchte liegen vor ihrer Thür,
In Sturm und Regen und Schnee,
Und singen ganz leise bei Tag und Nacht
Das eine Wörtchen Ade!
Horch, wenn im Walde ein Jagdhorn ruft,
Da klingt ihr Fensterlein,
Und schaut sie auch nach mir nicht aus,
Darf ich doch schauen hinein.
O binde von der Stirn dir ab
Das grüne, grüne Band,
Ade, Ade! und reiche mir
Zum Abschied deine Hand!
I'd like to go out into the world,
Out into the wide world;
If only it weren't so green, so green,
Out there in the forest and field!
I would like to pluck all the green leaves
From every branch,
I would like to weep on all the grass
Until it is deathly pale.
Ah, Green, you hateful color, you,
Why do you always look at me,
So proud, so bold, so gloating,
And me only a poor, flour-covered man?
I would like to lay in front of her door,
In storm and rain and snow.
And sing so sofly by day and by night
One little word: farewell!
Hark, when in the forest a hunter's horn sounds -
Her window clicks!
And she looks out, but not for me;
Yet I can certainly look in.
O do unwind from your brow
That green, green ribbon;
Farewell, farewell! And give me
Your hand in parting!
Related articles