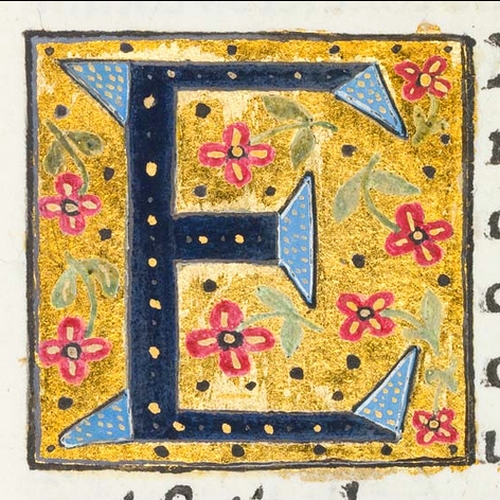 E il·luminada (Història Augusta)
I resume the
Liederabend's alphabet
with a new season's resolution: writing about a new letter every month. E is for "Espectadors" in Catalan, that's to say, for "members of the audience". This post should have been just navel-gazing but some weeks ago an incident at a song recital altered the expected calmness; I'll talk about it later.
Art song lovers tend to consider ourselves an exquisite, polite, silent audience... the perfect one! But... are we so perfect? It's true that we are silent, we need a high level of concentration; we could miss a whole song if we get distracted for a couple of minutes. In addition, our hands are busy with the program, so we can't send messages on our smartphones at the same time. It is also true that we usually are well informed; we know what we're listening and know well the song recital etiquette. For example, we know that silences are part of the music, and we respect those magical moments of silence at the end of the concert before applauding. And not just because the pianist still has his hands on the keyboard; often we do it because we need that silence before coming back to reality, taking a deep breath if emotions were intense or even wipe a tear. The most enthusiastic ovations are often preceded by the longest silences. On special occasions, we can hear bravos. Not boos, never. If the audience didn't like the concert there are brief, polite applause. Does this mean that art song lovers are more polite that opera lovers? I would say that it only means that the opera etiquette includes booing if you didn't like it and art song etiquette doesn't.
However, the need for that final silence isn't exclusive of art song; How many times did an inopportune applause spoil the end of Tristan und Isolde, even though the conductor had still the baton raised? Being quite during any concert is always required, and everyone can tell many anecdotes about noisy people around him or her during a symphony. Then, lied audiences, are we or aren't we better than other genres audiences? I dare to say it's not the quality but the quantity. We aren't better, we're less. According to statistics, there will be more ladies wearing noisy bracelets and more people forgetting to switch off their mobile phones among 2000 people than among 400 people. There will be more occasional people or newcomers (that perhaps didn't know the etiquette) in the first case than in the second one.The truth is that when there are 2000 people attending a song recital, and the respective quota of noisy bracelets, switched on mobile phones, occasional people and newcomers, noise usually exceeds that of any other concert. That is, we behave properly while we remain the usual small group; We wish the audiences increase and the day we get it we won't be the perfect audience anymore. We better take it with humour.
And that was my intention, to take it with humour, until I read on Twitter, at the end of August, that a member of the audience had shouted at Ian Bostridge that he should "learn German" (
Deutsch lernen!
). That happened after Bostridge and Julius Drake's first encore during a song recital at the Schubertiade Schwarzenberg (yes, in Schwarzenberg!) From the short, sparse explanations I gathered, I came to understand that Bostridge, after singing one more song, jumped off the platform to confront that person and invited him politely to accompany him to the stage to address the audience; the man refused and left the hall while the audience booed him. Those days the Schubertiade Vilabertran was at its full, and it was hard to imagine such a scene.
Shortly after, Norman Lebrecht's told that story on his
blog
and I was amazed because many comments focused on whether Ian Bostridge's German was good enough or not*. I would say that we shouldn't question the singer's diction but the rudeness of that man! In an article published at the
Frankfurter Allgemeine
, Patrick Bahners focused on another aspect of the incident: the audience remained silent after the attack, and that way they became the man's accomplice. In fact, after a few moments of confusion, the audience applauded to show their support to Bostridge and Drake, but the writer wished that the man had been forced to leave the hall immediately. What would you have done? Honestly, I think that in such a shocking situation I wouldn't have been able to react differently that applauding to the artists. The journalist also said that the man attacked Ian Bostridge from a position of moral superiority, as a German native addressing to a foreigner. If the rudeness of the member of the audience displeased me strongly, what the writer suggested puzzled me even more.
The singer also gave his version some days later, in a Lucas Wiegelmann's interview for
Welt
. Elegant as usual, Bostridge said he was sorry that he lost his self-control, because that man probably was mentally ill. A recital is always a stressful situation for a singer and he felt so outraged after the aggression that he couldn't help but confronting him. He also said that, at first, he misunderstood the audience applause and thought they supported the man; until he realized his mistake, "he felt very lonely." My heart sank when I read that; what could the audience have done to show their support more clearly to the singer?
Nonetheless, the incident was pretty embarrassing and, also, unfair; The two artists on stage have proved on countless occasions their professionalism and their fine work. I'm really fond of them (it's audience's privilege to care about somebody who doesn't even know that you exist) and I was very sorry for them. I would like to think that we are talking about an isolated episode but it reminds too much of what happened last Winter in Cologne when a member of the audience in a chamber concert shouted at one musician because he addressed the audience in English. It would be very sad that the closeness between singers and pianists and audience in a song recital started to crack...

Shall we sweeten this post by listening to Ian Bostridge, Julius Drake and a wonderful song by Schubert? Erster Verlust, written on 5 July 1815 from a poem by Goethe.
Erster Verlust

Ach, wer bringt die schönen Tage,
Jene Tage der ersten Liebe,
Ach, wer bringt nur eine Stunde
Jener holden Zeit zurück?
Einsam nähr' ich meine Wunde,
Und mit stets erneuter Klage
Traur' ich ums verlorne Glück,
Ach, wer bringt die schönen Tage,
Jene holde Zeit zurück!
Ah, who will bring back those beautiful days -
those days of first love?
Ah, who will bring back even just one hour
of that lovely time?
Lonely, I nourish my wound
and with constantly renewed laments,
I mourn my lost happiness.
Ah, who will bring back those beautiful days -
that lovely time?
(translation by Emily Ezust)
*I can't help but telling that I never heard my German friends A. and M, German teachers and art song lovers, saying a single word against Ian Bostridge's German.