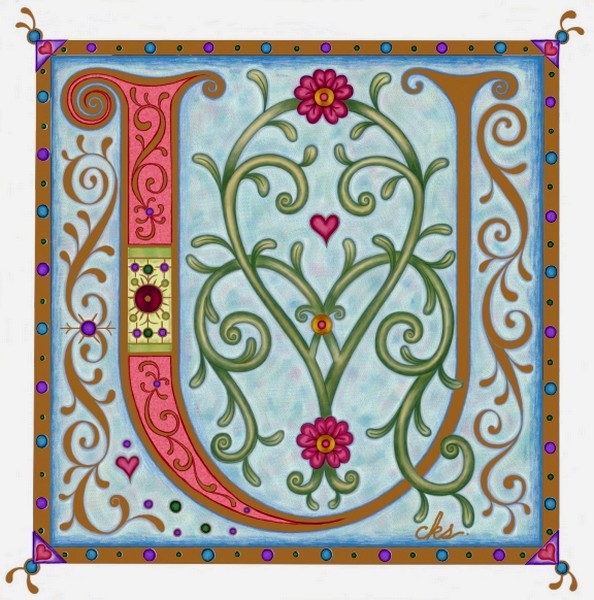 I've always been interested in learning about the way our brain 'listens': why do we passionately love some pieces of music whereas some others fail to move us? While preparing this article, an old post explaining something about this subject came to my mind: in short, like it or not, music depends on the balance between what we anticipate, because it's known, and what surprises us, because it's new. Our baggage has a lot to do with this balance: our tastes develop acording to our nature, more or less daring, more or less curious, so the more music we appreciate, the easier becomes to like new pieces of music.
You can get an idea of my Art Song taste just by having a look at my section 'We listened to', where ninety different composers can be found. We've heard, so far, about three hundred and fifty songs, that's to say, an average of four songs per composer, but the distribution is clearly biased: seventy-four lieder are from Schubert; Schumann, Brahms, Strauss and Wolf sum up one hundred more songs, which means that there are many composers represented with just one song. I was fully aware of this when I listed the words for the Liederabend's alphabet (although there were then fewer works by Schubert, he was clearly the main contributor), but I didn't know the exact number. I know now, there are forty-two composers with a song only. Virtually, half of them.
I talked about daring and curiosity before, but there's another element to be considered when we talk about broadening our repertoire: time. I like to listen to different composers, but I need to listen to Schubert, too. Moreover, either him, Schumann and other common composers have lesser-known works to be shared, and there are also readers who are just beginners and for them, there aren't "well-known songs". Just add to all my philias and phobias, and the result is that heterogeneous list of composers and songs.
What's the meaning of so many composers with just one song? Is it a lack of perseverance? Shallowness? A liking for odd things? Disorganisation? I must admit that I don't know. But these "sole" composers, 50% of the list, represented here by one sole song, deserve a letter from our alphabet, don't they? U is for "únic", that's to say, for "sole".
Some of these composers (or their chosen songs) don't belong, strictly speaking, to the scope of this website; let's say, I welcomed them when nobody was watching. This is the case of Dowland, Flanders, Piazzola, Wolseley or Tosti. The songs of others such as Bloch, Hernández Gama or Father Donostia are friends' gifts, as they are, in another way, the composers introduced by several guests writers: Antonio José, Krenek, Berio, Isasi or Turina. Some others, such as Dove, Duke and Karlowicz, were unexpectedly discovered on a recording or a recital. The only four female composers that visited us were also on the list: Beach, Clara Schumann, Fanny Mendelssohn and Weber. Some of those forty-two composers will come back sooner or later; some other, won't. The only thing I know for sure is that the list will grow because there are still many composers to be discovered, rediscovered and shared.
That's the case of Hans Pfitzner, for instance, one of those composers with just one known work; I wouldn't say he's a 'one hit wonder', because outside of Germany, his opera Palestrina is known just among the most enthusiastic fans. It's funny, because Pfitzner remained half-forgotten for two reasons: his musical conservatism and his ambiguous relationship with Nazism, two things shared with other composers. With regard to the second one, let's just say that after the corresponding process of denazification, he was declared not guilty.
Musically speaking, Pfitzner was conservative and quite proud of it. He lived between 1869 and 1949; He was nine years younger than Mahler and Wolf, who died before the break of the Great War, and five years younger than Strauss; both died the same year. He really admired Wagner, for him, his music showed the way that German composers should follow. He despised those new trends appeared with the new century; he hated atonality and jazz, he thought they were dangerously pollutant; His writings attacking the twelve-tone system, for example, became popular. His music, like that of other composers who remained in post-Romanticism instead of breaking with it, wasn't programmed for a long time, but time gives perspective and perhaps their time has just arrived.
Today, we're listening to one of his Lieder, a sample among the one hundred fifteen that he composed, all of them before 1931: Es glänzt so schön die sinkende Sonne, op. 4/1, with a poem by Heinrich Heine. It's a work of youth, written when he was twenty; To set some context, that year 1889, Wolf was in full creative eruption, Strauss was also immersed in his most active time and Mahler was about to finish his 'Wunderhorn time' to begin the 'Rückert time'. That is, it was a great time for Lied! We will listen to Es glänzt so schön die sinkende Sonne in a recent recording with two young performers: Samuel Hasselhorn and Takako Miyazaki. I hope you like this lied from the 43rd 'sole' composer!
Just one more thing: I realised too late that I couldn't share any English translation of the song. I'm sorry; I'll keep looking for a link. In the meantime, let me breafly and roughly explain what the poem says: the poet compares the evening glow with his sweetheart's eyes; in both cases, it's a sad light, because it tells him about being separated.
Es glänzt so schön die sinkende Sonne

Es glänzt so schön die sinkende Sonne,
Doch schöner ist deiner Augen Schein.
Das Abendrot und deine Augen,
Sie strahlen mir traurig ins Herz hinein.
Das Abendrot bedeutet Scheiden,
Und Herzensnacht und Herzensweh.
Bald fließet zwischen meinem Herzen
Und deinen Augen die weite See.