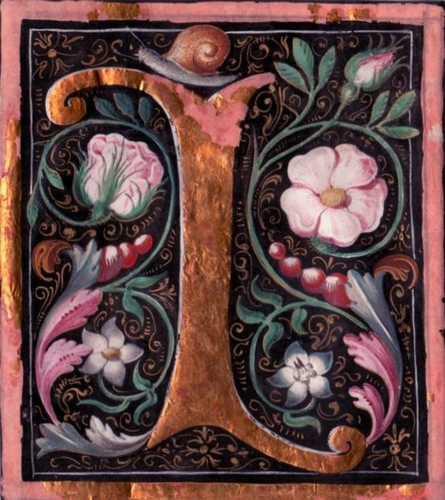 In Catalan,
Idyll
has the same meaning that in English, "A short poem or prose piece depicting a rural or pastoral scene, usually in idealized terms.". However, I'm not sure in English, idyll is usually understood as a love story too, the word's meaning in this post. Not long ago, I realized that during our five years together, I told, in more or less detail, some love stories related to a poet, others to a songwriter, or both; at least, so many as to deserve a letter in the Liederabend's alphabet.
The first romance I told you, if I'm not wrong, was that of Josep Jané and Maria Victoria which inspired the collection
Combat del somni
(Dream battle) and five of its poems were set to music by Frederic Mompou. Then, still talking about poets, we learnt about the love story of Henri Duparc and Ellie McSwiney, who was his wife for fifty-three years, after his father, who disagreed with that engagement, put the marriage off for three years to ensure that the relationship wasn't his son's whim. Ellie inspired, among others, the wonderful
Chanson triste
. We also spoke of Heinrich Heine and his wife Mathilde (born Eugenie Mirat) when we heard
Verfehlte Liebe
. The writer Louis MacNiece dedicated his volume of poetry
Plant and Phantom
to the also writer Eleanor Clark, after they had a brief love affair; the last poem,
Sleep, my darling, sleep
, was used by Benjamin Britten to compose his
Cradle Song for Eleanor
. Another love story was that between Victor Hugo and Juliette Drouet, who, using an old word, was his mistress for over fifty years; Gabriel Fauré, just fifteen years old, composed his first work, the delightful song
Le papillon et la fleur
, from one of the poems dedicated to Juliette. And so far, the last poet's love story which I told you is that of Johann Wolfgang von Goethe and Charlotte von Stein, being
Rastlose Liebe
one of its outcomes.
Two love stories are behind the
Seven Sonnets of Michelangelo
. Michelangelo wrote his verses for Tommaso Cavalieri, forty years younger than him, and Britten wrote his songs with those poems for Peter Pears, his first work composed for him. More about composers: I told you about Schubert and Therese Grob; he wrote for her the "Therese Songbook", a collection of seventeen lieder, including
Edone
. I also talked, very briefly here and there, about Richard Strauss and Pauline de Ahna; about his wedding gift, the
Vier Lieder
, Op. 27 (
Morgen
and
Cäcilie
among them), and about his gift when their first son was born,
Ich liebe dich
. I told you twice about Gustav Mahler; the first time was about his love story with Alma Schindler, and the gorgeous song he wrote for her,
Liebst du um Schönheit
. The second time, about his affair with the singer Johanna Richter: he wrote some poems for her which eventually became the
Lieder eines fahrenden Gesellen
.
Honestly, I feel a bit uneasy by telling those stories; even more, when I read letters and diaries, especially if the writers are close to our times. When I read that someone burned his or her letters or left instructions for his or her heirs to do so, I cannot help but thinking: well done! However, those stories give us a context and some information to a better understand of poems and songs so... I'll keep explaining idylls. In fact, I jotted down in my notebook a couple of songs with a love history involving the poet and the composer (separately) to explain them in this post but it would have been too long, so instead, I left for the end, the most famous love story in History of Art Song, also the most fruitful from a music point of view: that of Robert Schumann and Clara Wieck. I would say that every song written by Schumann during 1840 was for Clara! Today we're listening to one more, included in
Myrten
, his wedding gift.
Der Nussbaum
is the third song in the cycle and one of the most popular. The poem is by the almost unknown Julius Mosen, and Schumann probably chose it, not for its quality, but for the scene it describes: a girl is sitting in front of her house, under a walnut tree; she dreams day and night not knowing what she's dreaming. The walnut flowers know it: they whisper about a girl, her fiancé and their wedding next year... I don't know if walnut trees are already blossoming, but now that spring has just arrived, we can easily imagine the flowers caressed by the wind and the smile of the girl...
Der Nussbaum
is an ethereal, dreamy song where the voice often remains as suspended in the air and the piano ends its sentences with his motif so characteristic... When Schumann sent the score to Clara, he wrote to her: "Sing this quietly and simply, just as you are" (don't you see? Here we are again! Reading private correspondence…). Our version with Victoria de los Angeles and Gerald Moore, in a recording from 1951, will bring us the scent of that walnut tree and will make us smile too.
Der Nussbaum

Es grünet ein Nussbaum, vor dem Haus,
Duftig,
Luftig
Breitet er blättrig die Blätter aus.
Viel liebliche Blüten stehen d'ran,
Linde
Winde
Kommen, sie herzlich zu umfahn.
Es flüstern je zwei zu zwei gepaart,
Neigend,
Beugend
Zierlich zum Kusse die Häuptchen zart.
Sie flüstern von einem Mägdlein, das
Dächte
Die Nächte
Und Tagelang, wüsste ach! selber nicht was.
Sie flüstern – wer mag verstehen so gar
Leise
Weis'?
Flüstern von Bräut'gam und nächstem Jahr.
Das Mägdlien horchet, es rauscht im Baum;
Sehnend,
Wähnend
Sinkt es lächelnd in Schlaf und Traum.
If you need an English translation please visit this
link