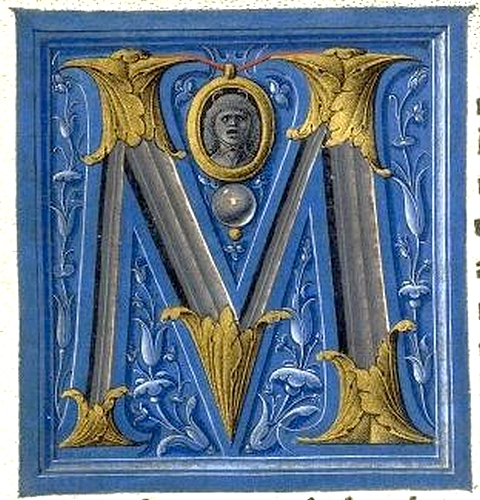 When I was organizing the
Liederabend's alphabet
, I realized that I had two words for one letter, and, alas, I couldn't do without any of them. If the name I wanted to represent an old-time pianist and the name I wanted to represent a present-day one share the same initial, there was only one solution left, to break the rules, since discarding one wasn't an option. So, the letter M is for Gerald Moore and Malcolm Martineau.
Gerald Moore
represents to piano what Dietrich Fischer-Dieskau represents to voice. When we speak about Lied and piano, his is the first name that comes up in the conversation, a name that we find in so many recordings with so many different singers. But If I'm drawing a parallel between them, it's not just because he's a great pianist and even the best-known one, it's also because he contributed to popularize Art Song. Even today, pianists don't have the same visibility than singers do, but things used to be worse; There are old recordings in which the pianist is not even mentioned, and Moore did a lot to change this situation, with books such as
The unashamed accompanis
t, written in 1943, and many lectures that would have been great to listen because, according to the recordings we keep, he was highly entertaining with a dry sense of humour.
And about
Malcolm Martineau
, what can I say that I haven't said before? I have often talked about him and I wrote
this brief profile
not long ago for the Schubertiade Vilabertran (This is a Spanish link; may you use an automatic translator?). I can assert he's an excellent pianist, sensitive, precise and imaginative, but it's easier and much better that you listen to him; in his recordings or, even better, in a live recital. Not long ago, I read on Twitter someone saying that had been moved to tears by listening to one of his recordings; I don't remember the song but it isn't an unusual effect, and since we are lucky enough to enjoy his music here and now, just go and listen to him, as many times and with as many different singers as possible.
Gerald Moore represents pianists such as
Michael Raucheisen
,
Benjamin Britten
,
Hubert Giesen
or
Danton Baldwin
(to whom I was lucky to hear briefly a few months ago), those pianists often harmed by recording engineers who used to leave them in the background, or, in the oldest recordings, by the technical limitations of that time. Malcolm Martineau represents those other pianists we are lucky to enjoy on stage (I must admit that more than once I've gone to a recital because of the pianist, rather than because of the singer); Thank you, Malcolm Martineau, and thank you,
Helmut Deutsch
,
Wolfram Rieger
,
Graham Johnson
,
Iain Burnside
or
Julius Drake
. In fact, I would like to thank every single pianist with this letter M, those patient and wise pianists. I know that you already know, but let me remind you that, in a concert, we shouldn't think of the pianist as a gentleman (sometimes a lady) who is there so that the singer doesn't sing a cappella. Not even as that gentleman who will protect the singer when he or she makes a slip (and in turn, nobody will protect that pianist when making a slip). We should think of the pianist as half of the song. We should think that composers (most of them were pianists and, with some exception, weren't singers) put a lot of effort into the accompaniment so as piano could tell us many things that the voice can't. How is it that in a recital, we are listening to the singer and hearing the pianist? In short, let's be aware that, as a matter of fact, we are listening to a duo.
Shall we go to our song? I hope that Malcolm Martineau, if he ever reads this, doesn't mind I shared a song played by Gerald Moore. There are a few videos on YouTube with excerpts of shows broadcasted by the BBC in the 50s and 60s, concerts with great singers (Dietrich Fischer-Dieskau, Victoria de los Ángeles, Elisabeth Schwarzkopf, Teresa Berganza or Nicolai Gedda) where Moore introduced every song with a short explanation. The production of some of those concerts is nowadays charmingly old-fashioned, the set furnished like a parlour (a 200 m2 one); I was about to share
this video
with you, but after greeting Moore, Schwarzkopf moves away from the piano and the pianist remains off-camera the whole song. So I chose this video with Nicolai Gedda, from 1961 (and with a restrained decoration). Pay attention to Gedda leaning on the piano, the lid is closed!
The song they perform is
Down by the Salley Gardens
, the Benjamin Britten's version. The poem is by W.B. Yeats, who published it in 1889 under the title
An Old Song Re-sung
, because it was his reconstruction (he was able to remember only some verses) of an old traditional Irish song that he heard once. In the following edition, from 1895, it was named it as we know it now. In 1909, composer Herbert Hugues, specialized in traditional music and collector and editor of hundreds of songs, musicalized Yeats' poem with an old Irish melody,
The Maids of Morne Shore
. After that, other composers made their own arrangements; Britten made it in 1940, while he was living in the USA.
Down by the Salley Gardens
is a very well-known song and I'm sure you've heard it in many different versions; it tells about a lost love that began between willows, a very suitable tree to shield love stories from prying eyes.
Down by the Salley Gardens

Down by the Salley Gardens, my love and I did meet.
She passed the Salley Gardens with little snow-white feet.
She bid me take love easy, as the leaves grow on the tree
But I, being young and foolish, with her would not agree.
In a field by the river my love and I did stand
And on my leaning shoulder she laid her snow-white hand.
She bid me take life easy, as the grass grows on the weirs.
But I was young and foolish, and now am full of tears.